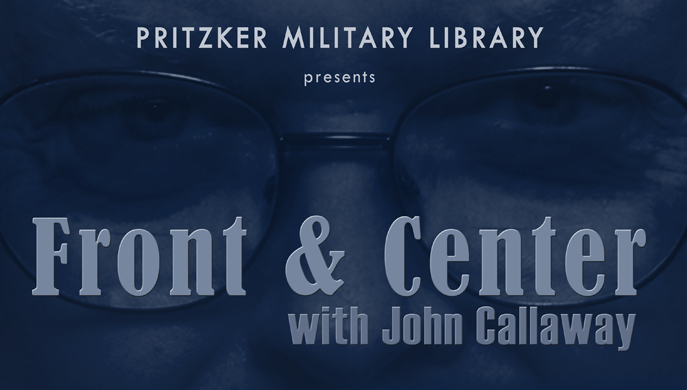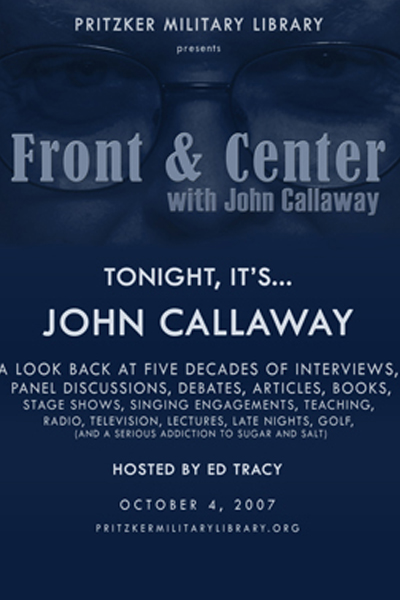 Record date:
Front & Center with John Callaway: Ed Tracy Interviews John Callaway
In this special edition of Front and Center, Ed Tracy interviews John Callaway on his extraordinary 50 years in television.
After five decades of interviews, panel discussions, debates, articles, books, stage shows, singing engagements and a serious addiction to sugar and salt, John Callaway remains the best pure interviewer of his time. In this episode, Ed Tracy puts John Callaway and his book, The Thing of It Is, Front and Center.
After a broadcast journalism career spanning 50 years, John Callaway engaged in writing, freelance broadcasting and speaking. The long-time host of Chicago Tonight on Chicago public television station WTTW Channel 11, Callaway was host of WTTW's Friday Night and senior editor for Chicago Stories. He has been honored with more than one hundred awards, including the coveted Peabody Award and fifteen Emmys and the recipient of nine honorary doctorate degrees, including those from Northwestern University and the John Marshall College of Law. Callaway was also the founding Director of the William Benton Fellowships in Broadcast Journalism Program at the University of Chicago. He is the author of the bestselling book of essays, The Thing of It Is and wrote and performed two one-man shows, John Callaway Tonight, and John Callaway's Life is... Maintenance at the Pegasus Theater in Chicago. He hosted Front & Center at the Pritzker Military Museum & Library, Chicago's only monthly public affairs panel on military affairs from January 2003 to his death in 2009.
Mayor Richard M. Daley announced that Friday, October 5, 2007 was designated John Callaway Day in Chicago.