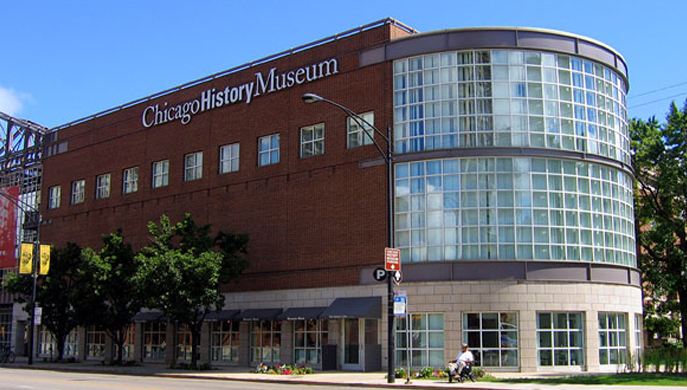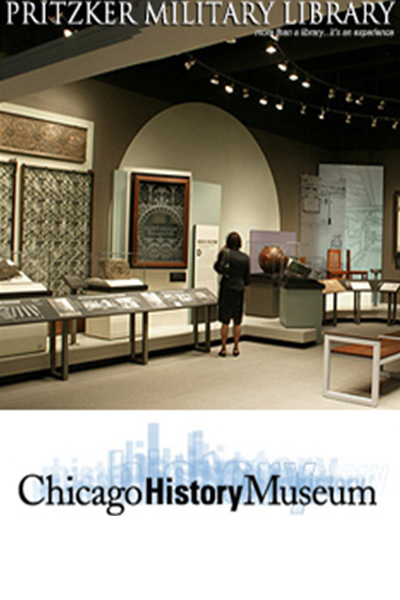 Record date:
Gary Johnson & Phyllis Rabineau: Chicago History Museum 150th Anniversary
Joining Ed Tracy, executive producer for programs at the Pritzker Military Library, for a special interview is the Chicago History Museum's President, Gary Johnson and Vice President for Interpretation and Education Phyllis Rabineau.
Following closely on the 150th anniversary of the Chicago Historical Society, the Society recently completed major renovations and improvements to its public space. The CHS was founded in 1856 as an organization to document Chicago's transformation from a frontier town to a major urban center. The Society's original collection was destroyed in the Great Chicago Fire of 1871.

The new Chicago History Museum stands at the crossroads of America's past and its future. If you live in Chicago or visit here and are curious about the city's past, present, and future, the Museum should be one of your first stops. The Chicago History Museum cares for, showcases, and interprets millions of authentic pieces of Chicago and U.S. history. Our ability to illuminate the past is a reminder of what really happened once upon a time, sheds light on the present, and compellingly informs the future.

Learn first hand how the Chicago History Museum grew from concept to reality and has made a positive impact on Chicago and the world.