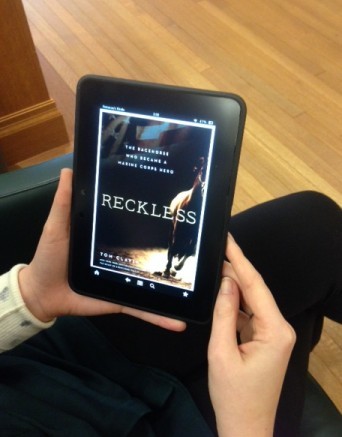 Digital Resources for Members
As part of your member benefits, we provide access to a number of online and digital resources. If you enjoy this benefit and would like to see more things like this, please let us know!
E-Books, a Great Membership Benefit!
Through our consortium with eRead Illinois, our members now have access to 10,000+ diverse e-book titles. With your membership ID, you will be able to view or check out these resources onto your computer or mobile device. Since this collection is shared by many libraries, the contents are much more diverse than our physical holdings, which we hope will be even more attractive to our members. In addition to the books shared by the consortium, there are also titles exclusively for our members' use. 
Baker & Taylor's Axis 360
To view or check out e-Books, download the Axis360 App on your mobile device or visit their website to browse the materials. Not a member? Join today to take advantage of this and other great benefits.
Learn how to check out e-books here.  
Questions? Contact us. 
Databases
Members of the Pritzker Military Museum & Library have the option to expand their at-home research to include the databases EBSCO and AskArt. Contact us for access instructions. 
Journals
Some journals we subscribe to come with online access to the titles. Contact us for a complete list and access instructions.