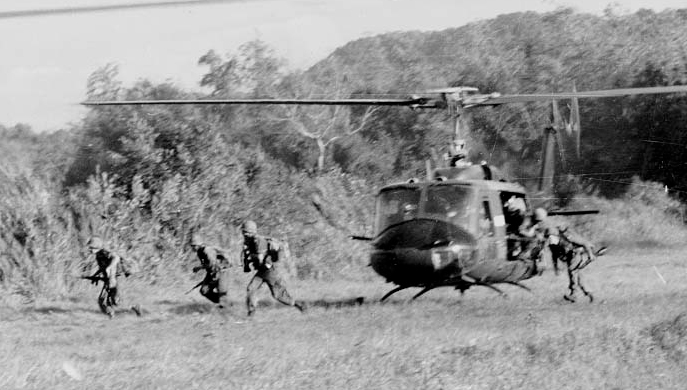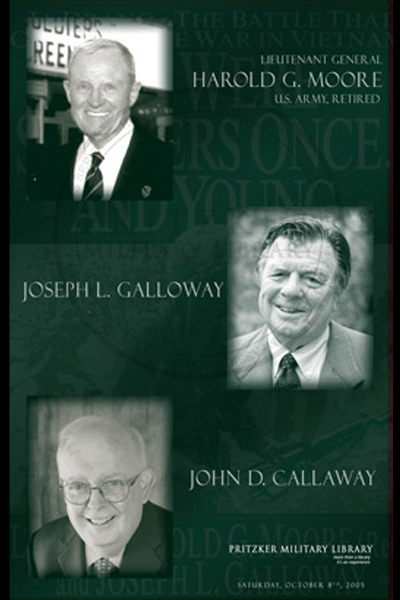 Record date:
Front & Center with John Callaway: We Were Soldiers Once... and Young
For this very special episode of Front & Center, John Callaway sat down with retired 3-star general Hal Moore and reporter Joe Galloway, author of We Were Soldiers Once...and Young.
Hal Moore retired from the Army as a 3-Star General in 1977 with over 32 years active service. Commissioned a 2nd Lt of Infantry in 1945, he served and commanded at all levels from Platoon through Division. Highlights of his career include:
Service in the Korean War as a Company Commander and Regimental S3 (7th Div)
Service in Vietnam as a Battalion and Brigade Commander (1st Cav)
Commanding General of the 7th Inf Div in Korea
Commander of Ft Ord, CA
Service as the Deputy Chief of Staff for Personnel, Department of the Army
After his retirement from active duty in 1977, Moore became the Executive Vice President of the Crested Butte Ski Area in Crested Butte, CO. During the '80s and early '90s, he researched and wrote a book, We Were Soldiers Once...and Young with co-author, Joe Galloway. The book covers the first major battle of the Vietnam War, the Ia Drang Battle (LZ Xray), in which both men participated. Moore was the Battalion Commander on the ground and Galloway was a UPI correspondent. The book is recognized as a classic on the Vietnam War and spent over 17 weeks on the New York Times Bestseller List.
Most Generals have a laundry list of awards and decorations a mile long. The awards most important to Moore are:
Appointment to the Honorary Grade of Rifle Platoon Sergeant by the Sergeants-Major of the 3rd Brigade, 1st CAV in Vietnam
2 awards of the Combat Infantryman's Badge
Distinguished Service Cross
Master Paratrooper
Joseph L. Galloway is the senior military correspondent for Knight Ridder Newspapers and a nationally syndicated columnist. One of America's preeminent war correspondents with more than four decades as a reporter and writer, he served as a special consultant to Gen. Colin Powell at the State Department.
A native of Refugio, Texas, Galloway spent 22 years as a foreign and war correspondent and bureau chief for United Press International, and nearly 20 years as a senior editor and senior writer for U.S. News & World Report magazine. His overseas postings include tours in Japan, Vietnam, Indonesia, India, Singapore and three years as UPI bureau chief in Moscow in the former Soviet Union. During the course of 15 years of foreign postings Galloway served four tours as a war correspondent in Vietnam and also covered the 1971 India-Pakistan War and half a dozen other combat operations.
In 1990-1991 Galloway covered Desert Shield/Desert Storm, riding with the 24th Infantry Division (Mech) in the assault into Iraq. General H. Norman Schwarzkopf called Galloway "The finest combat correspondent of our generation—a soldier's reporter and a soldier's friend."