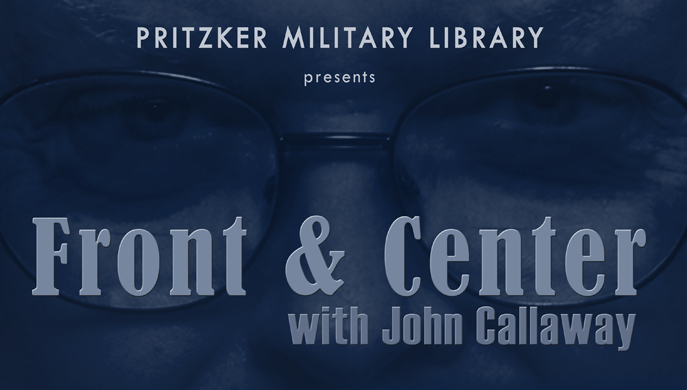 Record date:
Front & Center with John Callaway: The Global Economic Crisis: What Does It Mean for U.S. National Security?
Economic turmoil can have unexpected consequences. While democracy in the United States narrowly emerged unscathed from the Great Depression, a similar crisis in Germany allowed the National Socialists to rise from a minority party to political dominance. What potentially dangerous political shifts await in today's international landscape? And with a financial crisis of our own, can the United States afford to stay ahead of the situation on defense and intelligence? John Callaway and his panel of experts look at the Global Economic Crisis on Front & Center.
Jack Ablin is executive vice president and chief investment officer of Harris Private Bank where he is responsible for establishing investment policy and strategy within the Personal Investment Management Group of the Harris Private Bank. Ablin also chairs the Asset Allocation Committee, which determines the strategy for investment portfolios for Harris. He joined Harris in 2001 and has more than 25 years of experience in money management. Ablin is a frequent contributor to CNBC, Bloomberg, The Wall Street Journal, and Barron's. He spent five years as a money and markets correspondent for WTLV, the NBC affiliate in Jacksonville, Florida. Ablin's new book, Reading Minds and Markets: Risk and Maximizing Returns in a Volatile Global Marketplace, is due to be published in June 2009. Ablin graduated from Vassar College with an AB in mathematics and computer science and received an MBA from Boston University.
V.L. Elliott is adjunct professor in the National Defense Intelligence College's (NDIC) Asymmetric Warfare Program where he teaches the use of economics in the interdisciplinary study of instability and internal warfare. Since the 1960s Elliott has focused on the economic study of how cooperation breaks down and internal order erodes within polities. He has had field and policy level assignments in counter-insurgency and counter-narcotics programs in Asia and Latin America, including service in Viet-Nam with the Joint Economic Office of the U.S. Embassy and with the Institute for Defense Analyses from 1967 through 1972 and in the U.S. Embassy in Cambodia during 1973-4. He has participated in a number of research programs that have addressed the breakdown of cooperation, erosion of order and the outbreak of collective violence within societies, including the Political Instability (formerly State Failure) Task Force; several working groups of the Woodrow Wilson International Center for Scholars including those on Conflict Prevention, Foresight in Governance, Long-term Goals and Environment and Conflict; the Association of the United States Army/Center for Strategic and International Studies Post-Conflict Reconstruction Project Advisory Review Group; the Social Science Research Council's Terrorism Roundtable, and the Heritage Foundation's insurgency working group. Much of his experience has dealt with security and economic assistance programs. Elliott was the principle author of the Development Fund for Africa and served as the U.S. Delegate to the Organization for Economic Cooperation and Development's Informal Working Group on Conflict, Peace and Development Cooperation from 2000 through 2002 and as the USAID representative on the board of the Africa Development Foundation Board. Currently, Elliott is researching with Constance V. Elliott, the evolution of conflict and revolution theory as it relates to the development of economic thought. He holds an MS in Strategic Intelligence from the Joint Military Intelligence College (now the National Defense Intelligence College) as well as its Post Graduate Intelligence Program Certificate, and an MA in Economics from Louisiana State University.
V. L. Elliott will be speaking in a private capacity and the views expressed on this program do not necessarily represent those of the National Defense Intelligence College or the U.S. Department of Defense.
Roger B. Myerson was awarded the 2007 Nobel Memorial Prize in Economic Sciences. He was recognized for his contributions to mechanism design theory, initiated by co-winner Leonid Hurwicz of the University of Minnesota, and which Myerson further developed with others, including co-winner Eric Maskin of the Institute for Advanced Study. He has applied game theoretic tools to political science to study and compare electoral systems, and he also developed fundamental ideas of mechanism design, such as the revelation principle and "revenue-equivalence theorem." Myerson also has developed computer software for auditing formulas and for simulation and decision analysis for use with Microsoft spreadsheet software.
He is the author of Game Theory: Analysis of Conflict (1991) and Probability Models for Economic Decisions (2005). Myerson also has published numerous articles in Econometrica, Mathematics of Operations Research and the International Journal of Game Theory, for which he served as an editorial board member for 10 years.
During his 25-year tenure at Northwestern University, Myerson twice served as a Visiting Professor in Economics at Chicago. He joined the Chicago faculty in 2001. He received his A.B., summa cum laude, and S.M. in applied mathematics in 1973 from Harvard University and a Ph.D., also in applied mathematics, from Harvard University in 1976.