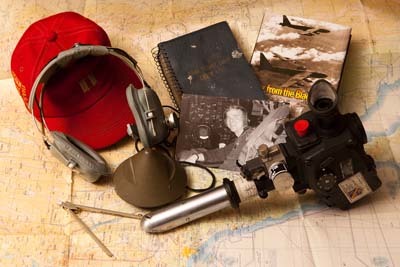 Donating Materials to the Pritzker Military Museum & Library
Help Us Share and Preserve the Stories of Citizen Soldiers!
The Museum & Library's diverse collection is always growing thanks to the generosity of individual donors and families looking to further this country's collective history. The Museum & Library seeks donations that tell as complete a story of a person's service as possible through items like letters, diaries, scrapbooks, photographs, service records, oral histories, and artifacts. These items have special value in telling the stories of this country's citizen soldiers and help future generations understand the meaning of sacrifice and selfless service.
The Pritzker Military Museum & Library understands that donating physical items is often deeply personal. If you are unsure if your materials fit within our scope, feel free to reach out and ask. We look forward to working with you and your family to preserve your collection.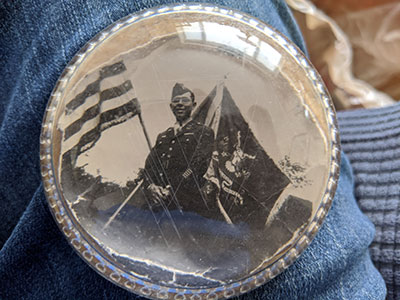 Our entire collection of rare books, artifacts, and archival holdings is made available to visitors and researchers by appointment. When not on display, our artifacts, archival collections, and rare books are housed in climate-controlled facilities that ensure their long-term preservation.
Please understand the following items will not be accepted for donation:
Live ammunition, ordnance, or explosives

Flammable or hazardous materials (including nitrate film and materials containing asbestos)

Human remains

Military-related collectibles including coins, commemorative memorabilia, clothing, figurines, statues, etc.

Political memorabilia without military provenance

Duplicates or photocopies

Food (empty MRE, MCI, and field ration containers are allowed)

Personal effects that fall outside of the PMML's mission and scope
Currently, the Museum & Library does not accept unsolicited donations. If you're interested in contributing to our collection, please start the donation process by filling out the inquiry form and emailing it to the Collections department. This form will help us determine whether your materials fit our mission and collection policy. Please allow us up to 14 business days to review the form, assess your answers and respond with further instructions.
We appreciate all potential donations. All donations will be evaluated and ultimately accepted based on alignment with the Museum & Library's mission.