The Future Cold War Veterans Memorial
The PMML is proud to announce that the Pritzker Military Archives Center and the distant future Cold War Veterans Memorial in Somers, Wisconsin, will be converging with the Museum & Library to offer a full suite of experiences in military history, military affairs, and national security. Bringing all three entities together under the PMML umbrella allows us to actualize our mission and create more complete offerings for everyone. 
Whether you are a long-time scholar or a first-time explorer, the PMML in Chicago and our archival facilities in Wisconsin will offer something for everyone. From research and educational programs to insights into history and experiences relating to military history, military affairs, and national security, the PMML reaches a wide variety of interests through covering not just one moment in history – but all eras, battles, branches, and individual stories of service. 
A Memorial Unlike Others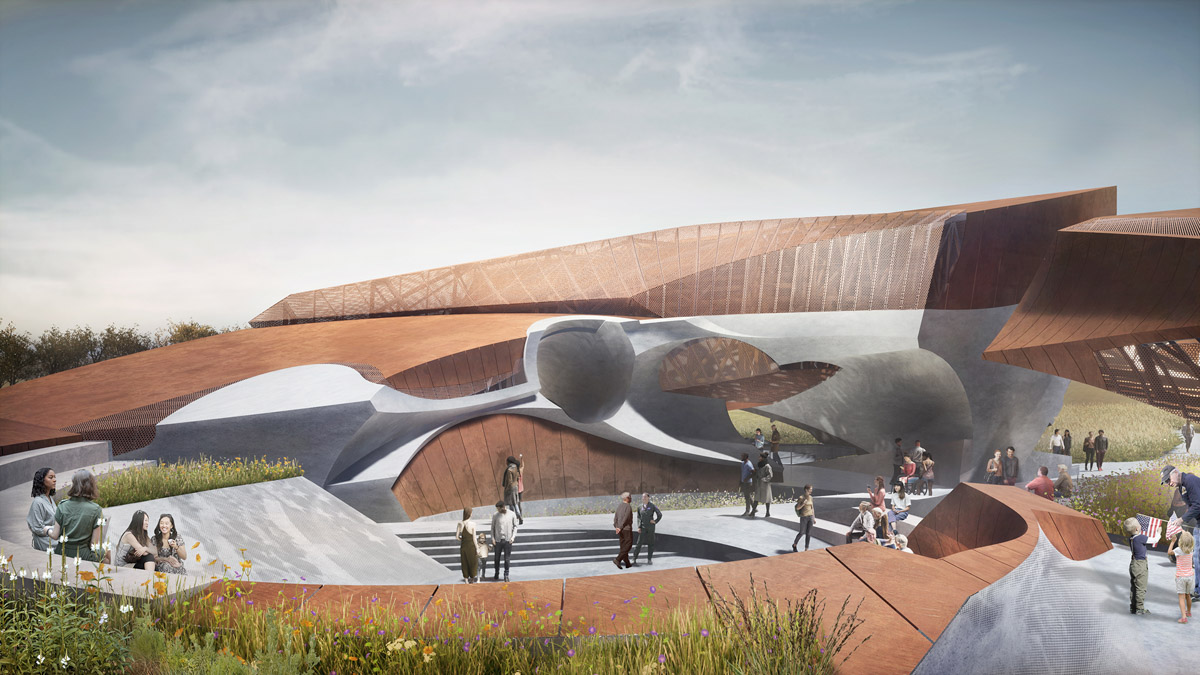 The future Cold War Veterans Memorial, an exciting development and unique memorial that will eventually open to the public, will become an integral part of the newly constructed Pritzker Archives & Memorial Park Center designed by Helmut Jahn in Somers, Wisconsin. 
In line with the Pritzker Military Museum & Library's mission, the future Cold War Veterans Memorial aims to increase the public's understanding of military history and will live as a lasting tribute to the courage and tenacity found in the U.S. Armed Forces and civilian personnel who faithfully and honorably served during the Cold War era. 
Once constructed and open, the memorial will be a publicly accessible display where citizens and visitors can honor, reflect, and learn about the bravery and sacrifice displayed to further the freedom that our country enjoys today. 
Unlike memorials that commemorate a distinct event or occurrence, the future Cold War Veterans Memorial will honor the individuals and groups that were involved in an ongoing and complex series of operations who served and sacrificed during the Cold War, which lasted from September 2, 1945, to December 26,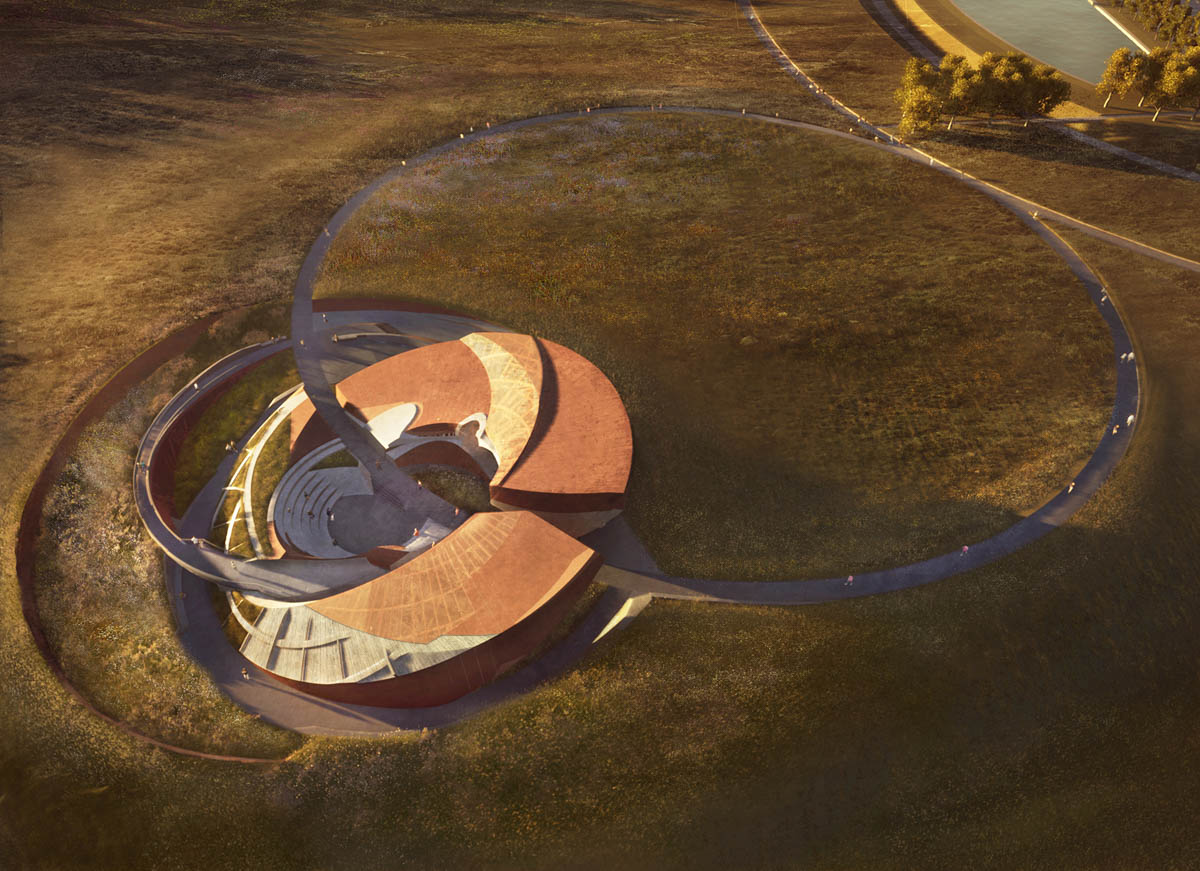 1991. The Cold War was not only emblematic of military and intelligence evolution, but it also encompassed major diplomatic, social, cultural, and economic changes within the United States and around the world. 
To identify the most fitting design to embody the vision of the Cold War Veterans Memorial, an international design competition was organized to enable a wide range of individual and team design exploration to help inform the content and form of the memorial. Numerous inspiring design submissions were received and reviewed extensively before being narrowed down to four talented finalists. Read more about the chosen design by Oyler Wu Collaborative, and check back for expected timeline and project completion!
Orbits
THE FINAL SELECTED DESIGN
After closely considering the four talented finalists and their corresponding designs, we are happy to announce the final selected design from Oyler Wu Collaborative in Los Angeles, California, USA – Orbits.
This Oyler Wu Collaborative draws from a range of meaningful artifacts and imagery of the era to create an immersive experience — evoking a range of cultural associations organized as a set of circular 'orbits' through the landscape.
The design, headed by Jenny Wu and Dwayne Oyler, envisions a memorial that embodies the ideals and mission of the Memorial Park, making more tactile a context that can't be measured in a single name or event – only in glimpses of history. Within these glimpses is a layered timeline of both personal and collective experiences that are emblematic of the Cold War – a paradigm that rebalances the interconnected narratives of American innovation and service.
From its formal structure to its shaped surroundings, the memorial emerges from the ground to become an architectural tribute to veterans, embodying the dedication, optimism, and hope that is emblematic of their enduring spirit. Collectively, the memorial unifies these complex narratives through juxtaposition, recognizing its interconnected history; one of sacrifice, triumph, and innovation.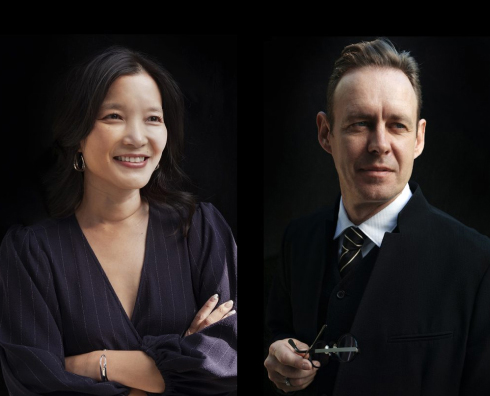 Oyler Wu Collaborative is committed to the idea that architecture's full potential is born out of its ability to operate simultaneously at multiple scales as an art form, affecting human experience in non-linear ways as it moves from large architectural strategies to intimate forms of engagement.
We look forward to seeing the Oyler Wu Collaborative design come to life and are grateful to all the talented designers who participated.