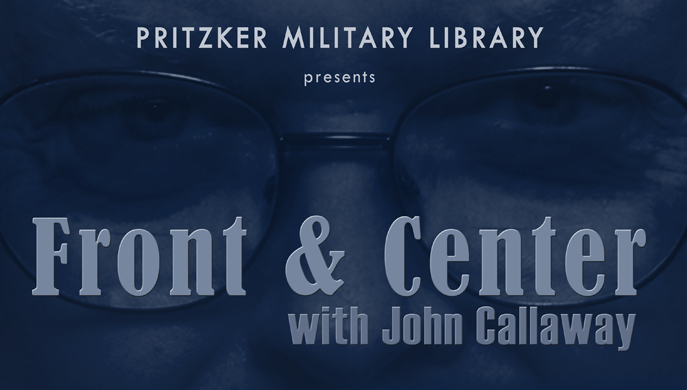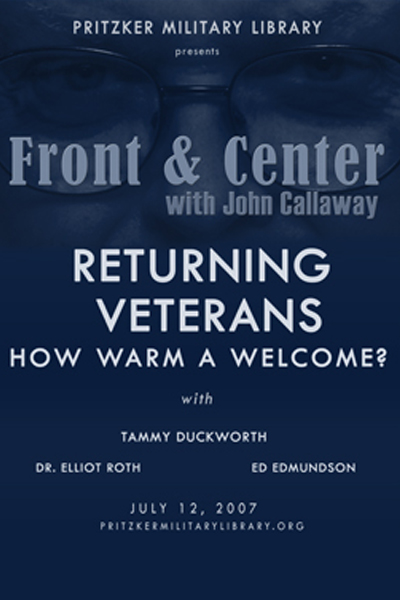 Record date:
Front & Center with John Callaway: Returning Veterans: How Warm A Welcome?
The war in Afghanistan and Iraq put tremendous pressure on America's ability to deal with the health and welfare challenges facing returning veterans, particularly those with serious injuries. New initiatives were put in place to deal with inadequate medical care, confusing red tape and financial problems with which veterans must struggle. In 2007, John Callaway and his panel explored the new initiatives in this episode of Front & Center with John Callaway.
Tammy L. Duckworth served as Deputy Director of the Illinois Department of Veterans' Affairs. She was previously the Manager for the Club and District Administration Department for Rotary International's Asia-Pacific. From 1991 to 2001, Duckworth coordinated the Center for Nursing Research at Northern Illinois University. A published author on the effects of environmental radon and lung cancer, Duckworth is currently a major with the Illinois National Guard. She served as Commander of a 15-ship, UH-60A Blackhawk Helicopter Company and flew over 200 combat hours as a Blackhawk pilot. In 2004 she suffered grave injuries, losing both legs, when a rocket-propelled grenade explored in her helicopter. Her numerous decorations, include the Purple Heart, the Air Medal, the Army Commendation Medal and the Meritorious Service Medal. She earned her B.A. in Political Science from the University of Hawaii; an M.A. from the George Washington University's Elliott School of International Affairs, and was working on a Ph. D. in Political Science from Northern Illinois University at the time of this recording.
Ed Edmundson, an Iowa native now living in North Carolina, is the father of Sgt. Eric Edmundson who was injured in Iraq in October, 2005. Due to his injuries, Eric has been unable to speak and has cognitive issues. Ed and his son had planned to open a bait and tackle business after Eric got out of the Army. When it became clear that getting Eric appropriate treatment would require his undivided attention, Ed resigned his supervisor position in a Con Agra plant to become Eric's full time advocate. Ed and his wife Beth's research determined that the Rehabilitation Institute of Chicago had the best program for their son's needs. Ed has devoted the past 18 months to insuring that Eric finally got the care he needed.
Elliot J. Roth, M.D. is the Chief Academic Officer (CAO) at the Rehabilitation Institute of Chicago (RIC), responsible for leading all academic and research functions for the hospital ranked "#1 Rehabilitation Hospital in America" by U.S. News & World Report every year since 1991. In this role, Roth ensures that science and discovery are translated to the bedside for the benefit of patients. He also promotes best-in-care practices at all RIC sites of service and leverages RIC's model of care to set standards for the rehabilitation field and for rehabilitation care throughout the world. Formerly Senior Vice President of Medical Affairs and Executive Medical Director, Roth is a renowned expert in areas such as stroke, spinal cord injury and traumatic brain injury. Roth has more than 25 years of experience at RIC and has served the role of Chairman of Northwestern University Feinberg School of Medicine Department of Physical Medicine and Rehabilitation since 1994.