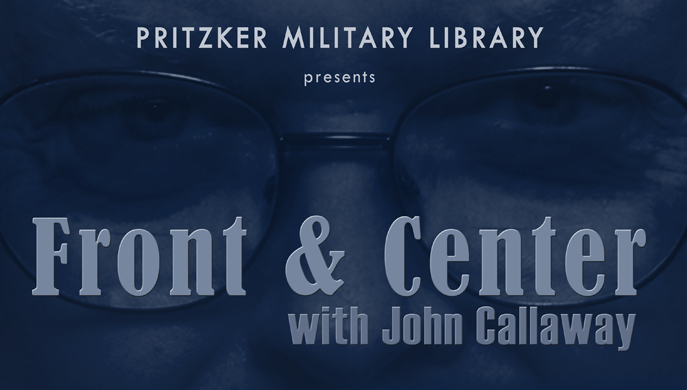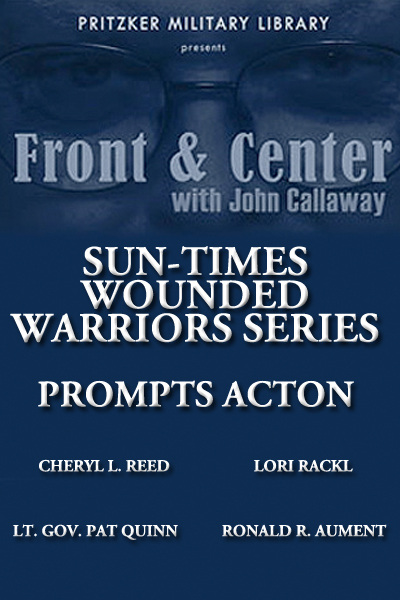 Record date:
Front & Center with John Callaway: Sun-Times Wounded Warriors Series Prompts Action
The invasion of Afghanistan and Iraq focused attention on veterans and the help they get—or don't get—when they come home. In Illinois, the Chicago Sun-Times was at the forefront with in-depth coverage of the challenges facing veterans and their families. John Callaway and his panel explored the impact of the Sun-Times' "Wounded Warriors" series on the Department of Veterans Affairs and policy makers.
Cheryl L. Reed is an investigative reporter for the Chicago Sun-Times where she has covered a variety of stories from the city's 100 most powerful women to the lavish expenditures of the MacArthur Foundation to the state's high interest payday loan industry. Her current "Wounded Warriors" series revealed that Illinois veterans have received among the lowest disability payments in the country for the past seven decades and sparked an investigation by the Inspector General. Reed is the author of Unveiled: The Hidden Lives of Nuns published in hardcover last year and issued in March in paperback. She is the recipient of the Harvard University Goldsmith Prize for Investigative Reporting, the Investigative Reporters & Editors Award for Investigative Reporting and the Edgar A. Poe Award from the White House Correspondent Association.
Lori Rackl is a national-award-winning journalist who's been on the health beat for nearly six years. She got her start in journalism in 1993 at the Arlington Heights-based Daily Herald newspaper. A year ago, she left the Herald for the Chicago Sun-Times, where she continues to write about health issues. For the "Wounded Warriors" series, Rackl spent time at Brooke Army Medical Center and Fort Sam Houston in San Antonio, Tex., interviewing injured soldiers and Army doctors. She found that better medicine and body armor are keeping soldiers alive at an unprecedented rate, putting a strain on already overburdened VA healthcare and disability system. Rackl's other health stories have won her top honors from the National Epilepsy Foundation, the American Society for Aesthetic Plastic Surgery and the American College of Allergy, Asthma and Immunology.
Then-Lieutenant Governor Pat Quinn has served the people of Illinois , both as a citizen and public official, for over 25 years. He was elected Illinois State Treasurer in 1990, where his Linked Deposit Program helped more than 25,000 Illinois families and businesses get $2 billion in loans from banks for small business expansion and agriculture. A long-time consumer advocate, Quinn spearheaded the 1983 drive to create the Citizens Utility Board (CUB). In 2002, Quinn was elected Lieutenant Governor of Illinois on a platform promoting clean environment, support for military families and consumer advocacy. Recently Quinn led the successful effort to enact the "Illinois Military Family Relief Act," which provides emergency financial assistance to families of Illinois National Guard members and Reservists called to active duty. His office runs Operation Home Front, which provides assistance to military personnel and their families. Quinn is a graduate of Georgetown University and the Northwestern University School of Law.
Ronald R. Aument was appointed Deputy Under Secretary for Benefits effective August 2004. He served as second in command for the Veterans Benefits Administration, the branch of the Department of Veterans Affairs (VA) responsible for administering benefits programs for veterans, including education, home loan guaranty, compensation, pension, vocational rehabilitation and employment, and life insurance. Previously, he served as Deputy Chief of Staff for VA and worked closely with the Chief of Staff, supporting the Secretary and Deputy Secretary in managing day-to-day operations of the Department. Mr. Aument began his career at VA as a financial analyst in the Office of the VA Controller in 1973. From 1980 to 1999, Mr. Aument served in a number of positions in VA's financial management and information technology organizations, the Office of the Secretary of Veterans Affairs, the Board of Veterans' Appeals, and VA's Office of Policy and Planning. In July 2000, Mr. Aument was appointed Acting Deputy Chief of Staff for the Department. Mr. Aument received a Bachelor of Science Degree in Finance and Investment Analysis from Pennsylvania State University in 1970. He served in the United States Army from 1970 to1972, with service in Vietnam in 1971 and 1972.