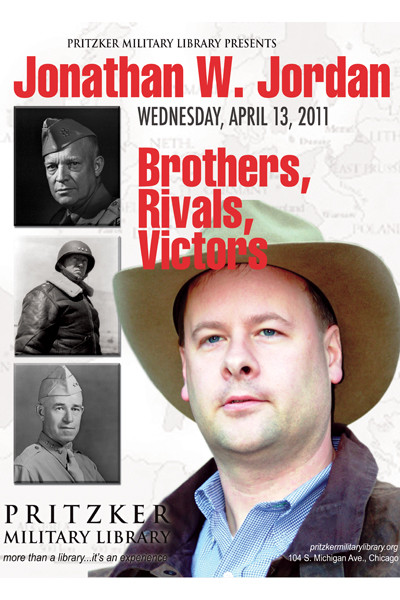 Record date:
Jonathan W. Jordan: Brothers, Rivals, Victors: Eisenhower, Patton, Bradley and the Partnership that Drove the Allied Conquest in Europe
Jonathan W. Jordan is the author of the award-winning book Lone Star Navy: Texas, the Fight for the Gulf of Mexico, andThe Shaping of the American West, a contributing author to The Armchair Reader: World War II and The Armchair Reader: The Amazing Book of World History, and the editor of the Library of Texas edition of To the People of Texas.
His writing has appeared in World War II Magazine, Armchair General, Military History, World War IIHistory, and MHQ: The Quarterly Journal of Military History. A practicing attorney in Atlanta, Mr. Jordan lives in Marietta, Georgia.