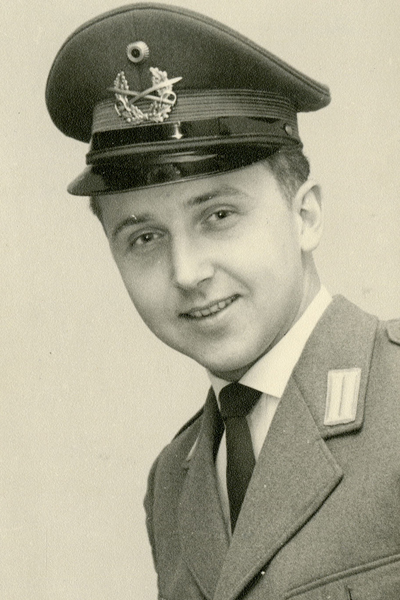 Record date:
Gunter Nitsch, Author of Weeds Like Us
Gunter Nitsch shares his heart-wrenching memories as a small boy living under Soviet occupation in East Prussia from 1945 to 1948, followed by his years in a refugee camp in West Germany, and his eventual transition to America. 
Gunter Nitsch was born in Königsberg, East Prussia, in December of 1937, as Europe sped toward the start of another World War. Nitsch's father had been a member of the Nazi Party before the war began, and his mother had belonged to the League of German Girls, the female section of the Hitler Youth, until she was 21. His grandfather, despite having served in the German Army during World War I, was a devout Lutheran, a pacifist, and an important father figure for Gunter.
In his early years, while Nitsch's father served as a cook in German military hospitals, Gunter and his mother, brother, and grandparents lived in comfort on the grandparents' family farm. The closing of the local school in 1944, when Nitsch was not yet seven years old, was the first sign of the major changes coming to his village. During the Soviet conquest of East Prussia, Nitsch and his family failed in their desperate attempt to escape to the West. Living under the Soviets from April 1945 until September 1948, they were starving and completely destitute. Everyone twelve years and older was forced to work on a state-run farm.  The pay was 300 grams of bread per day. There was no school for the younger children.
When Nitsch, along with his mother and brother, eventually reached West Germany in 1948, his father, who had made a new life for himself, brought his family to a refugee camp and abandoned them there. While in the camp, which was built over a former ammunition dump, his family began receiving CARE packages from an American family, which included food that Nitsch had never tasted before, saying, "If there's a heaven and there are angels, that's what they eat: fruit salad."  Years later, he carried on this act of kindness, not only by meeting and befriending the family that originally sent the CARE packages, but also by recently putting together packages of his own for Syrian refugees. 
In 1950, under great pressure from his siblings, Nitsch's father brought his family to live with him in Cologne.
After graduating from a commercial school and completing an apprenticeship in the office of a German chemical company, Nitsch joined the first group of German men to be drafted into the Army following World War II.  
In 1964, Nitsch moved to New York City where, despite the gaps in his education, he was able to earn a Bachelors in Economics from Hunter College and an MBA from Pace University. He went on to work as a consultant to German firms doing business in the United States.
Nitsch is the author of three books, including Weeds Like Us, which is dedicated to the American family that sent his family CARE packages during his years in a refugee camp. Weeds Like Us is also available in German. Nitsch has two sons, and he and his wife Mary live in Chicago.