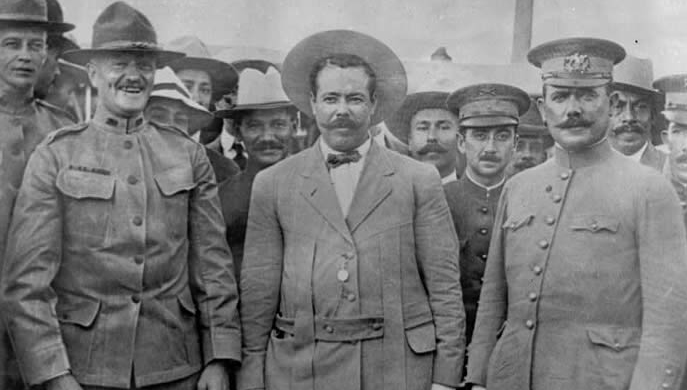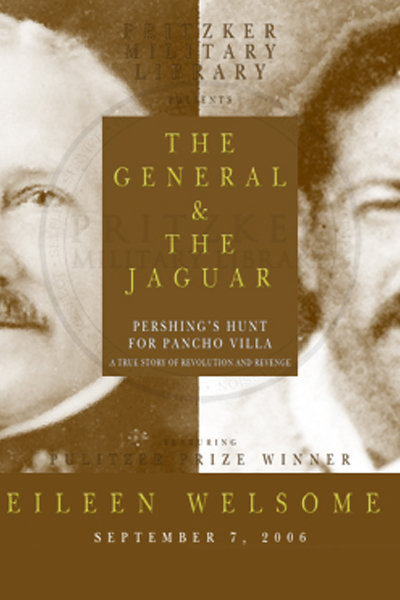 Record date:
Eileen Welsome: The General and the Jaguar: Pershing's Hunt for Pancho Villa - A True Story of Revolution & Revenge
The General and the Jaguar takes a detailed look into the early morning of March 9, 1916, when Pancho Villa launched an attack on Columbus, N.M., an action which took the lives of 18 American civilians and soldiers. The American government responded by dispatching troops, led by Gen. John Pershing, into Mexico in pursuit of Villa, while tensions continued to escalate between the two countries, bringing them to the brink of war.
Booklist recently proclaimed, "[Eileen] Welsome, a Pulitzer Prize-winning journalist, tells the story of this obscure but fascinating episode with a fast-moving and engrossing narrative. She provides a highly readable and informative account, which also offers interesting portraits of some key figures in the Mexican Revolution."

"We are delighted and honored to have Eileen Welsome here with us to open the season and share with us the story of one of the most compelling figures of the Mexican Revolution." said Ryan Yantis, executive director of the Pritzker Military Library. "We are also extremely excited about the upcoming season of events, as we are privileged to have so many renowned authors vying for the podium at the Pritzker Military Library."