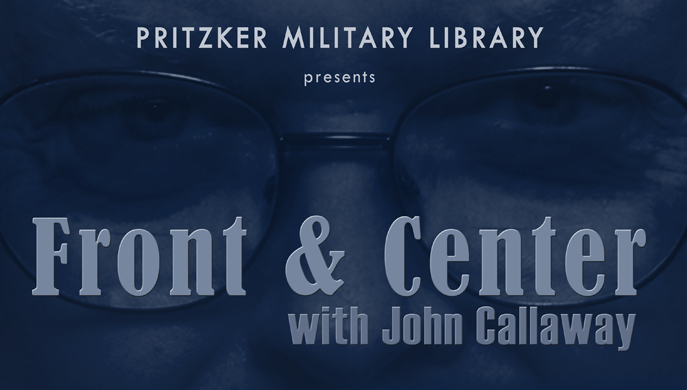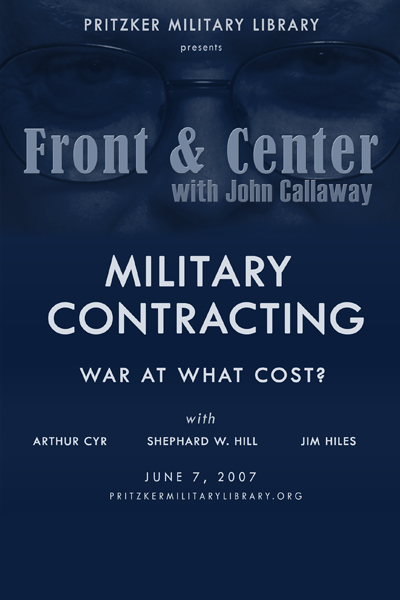 Record date:
Front & Center with John Callaway: Military Contracting: War At What Cost?
The Military has always looked to outside contractors to supply everything from hammers to tanks to airplanes, establishing relationships described by President Eisenhower as the Military-Industrial complex. Today, that list of contractors is growing with the demands of war on multiple fronts and as the contractors are taking on new roles such as translator services, personal security, and public relations. With American troops spread thin, is the Pentagon losing control through increased outsourcing? How do contractors themselves meet the increased and ever-changing demand? John Callaway and his panel of experts explored and discussed the real costs—and benefits—of military contracting.
Shephard W. Hill is Senior Vice President, Business Development and Strategy, at Boeing. He is responsible for analyzing and developing plans to drive the company's growth and nurture new businesses. A member of the Boeing Executive Council, he oversees the company's Corporate Development function.
Jim Hiles is Vice President of Contracts at MorganFranklin in McLean, VA. He is responsible for developing business and proposals, managing subcontracts and suppliers, and administering government and commercial contracts. From 2004 to 2005, Jim was Chief of Contracts with the Naval Surface Warfare Center, Dahlgren.
Arthur Cyr is the A.W. and Mary Margaret Clausen Distinguished Professor of Political Economy and World Business at Carthage College in Kenosha, Wisconsin. Cyr previously served as the President of the World Trade Center Chicago Association, the Vice President of the Chicago Council on Foreign Relations, a member of the faculty at the University of California-Los Angeles, and a staff member of the Ford Foundation. His books include: After the Cold War - American Foreign Policy, Europe and Asia, Liberal Politics Britain, U.S. Foreign Policy and European Security, and British Foreign Policy and the Atlantic Area: The Techniques of Accommodation.