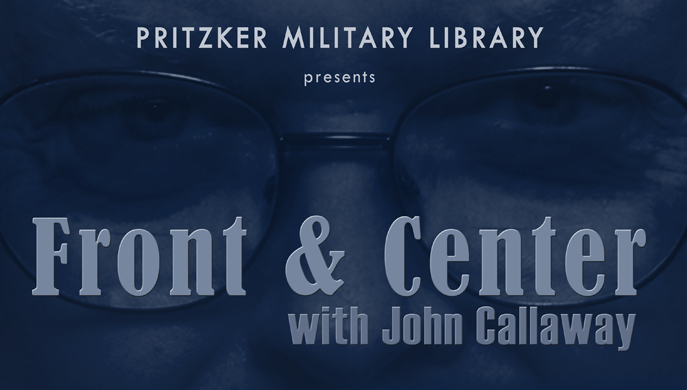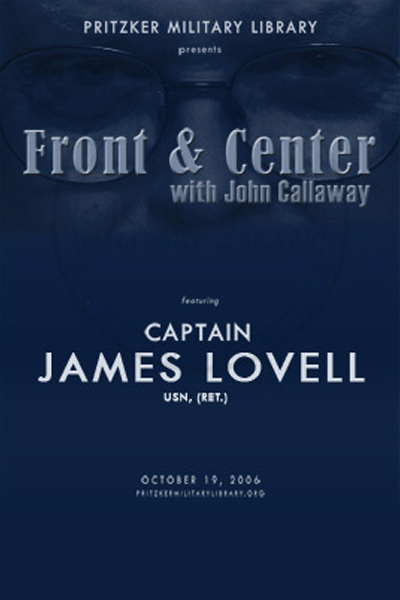 Record date:
Front & Center with John Callaway: Captain James A. Lovell, USN (Ret.)
Captain James A. Lovell joined the space program in 1962 following extensive experience as a Naval Aviator and Test Pilot. Lovell executed various commands in the Gemini mission program, including backup pilot for the Gemini 4 flight, and backup commander for Gemini 9 flight. He was the pilot on the history-making Gemini 7 flight, which saw the first rendezvous of two manned spacecraft in 1965, and the commander of the Gemini 12 mission in 1966 that perfected astronaut extra vehicular operations.
At the close of the Gemini program, Lovell became command Module Pilot and Navigator for the epic 6 day journey on Apollo 8—man's maiden voyage to the moon where he and fellow crewman were the first humans to leave the earth's gravitational influence and backup commander to Neil Armstrong for the Apollo 11 lunar landing mission. Lovell's fourth and final flight was on the perilous Apollo 13 mission in 1970. As spacecraft commander, Lovell and his crew successfully modified their lunar module into an effective lifeboat when their cryogenic oxygen system failed.
In 1973, Lovell joined the Bay-Houston Towing Company and was named President and CEO in 1975. He furthered his corporate experience as president of Fisk Telephone Systems. The Centel Corporation acquired the company in 1980 and Lovell became executive vice president. Today, Lovell is president of Lovell Communications; a business devoted to disseminating information about the United States Space Program. He serves on two philanthropic boards; the Smithsonian National Air & Space Museum and the United States Naval Academy.
Captain Lovell attended the University of Wisconsin, graduated from the United States Naval Academy, the University of Southern California-Aviation Safety School, and the Harvard Business School's Advance Management Program. He has received numerous honorary doctorates and honors including the Presidential Medal for Freedom, the French Legion of Honor, NASA Exceptional Service Medal, the Navy Distinguished Service Medal and most recently the Congressional Space Medal of Honor.
In 1994, Lovell and Jeff Kluger wrote Lost Moon, the story of the courageous mission of Apollo 13. In 1995, the film version of the bestseller, Apollo 13 was released to rave reviews.