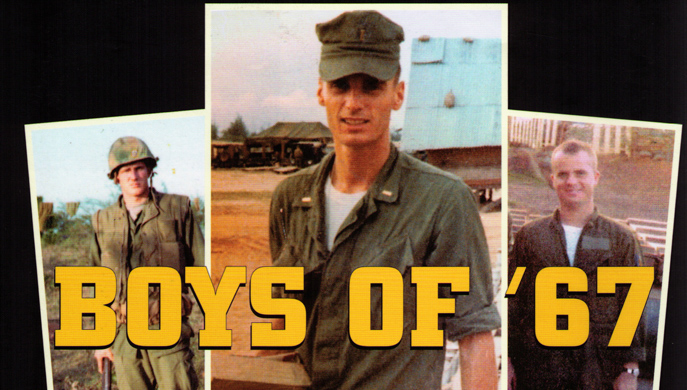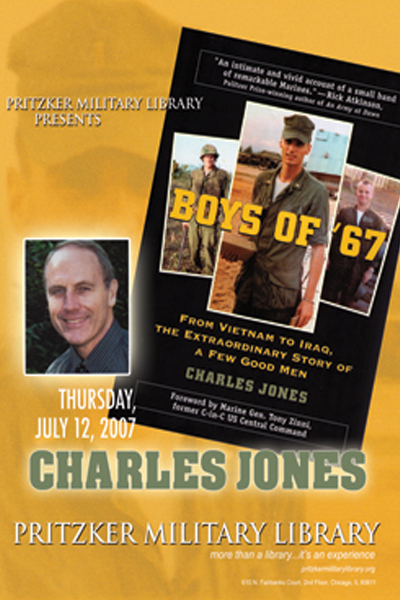 Record date:
Charles Jones: Summer Member & Guest Luncheon
The Pritzker Military Library's Summer Member/Guest Luncheon will took place on Thursday, July 12, 2007 and featured first-time author and newspaper reporter Charles Jones, who will discuss Boys of '67, From Vietnam to Iraq, the Extraordinary Story of a Few Good Men.
From the unique perspective as a the son of a Marine general and as a seasoned reporter, Jones follows the careers of a group of young second lieutenants from their baptism of fire in Vietnam, through the Cold War, and to the current insurgency in Iraq in the Boys of '67.

Though he never intended to write a book about the Marine Corps, as an avid newspaper reporter, Jones began to reflect on the more than 50 years of military service of his family members and began to think about chronicling their stories. Jones' explains, "This effort expanded into something far beyond a family saga to encompass the Marine Officer Basic School graduating class of April 5, 1967. Boys of '67 tells their stories, and sheds new light on this proud, idealistic, and courageous fighting organization -- the U.S. Marine Corps."

Charles "Chip" Jones is a staff writer for the Richmond Times-Dispatch. He is the son of the late Marine Lt. Gen. William K. Jones, Commanding General, Fleet Marine Force Pacific. This is his first book, publish by Stackpole Books.