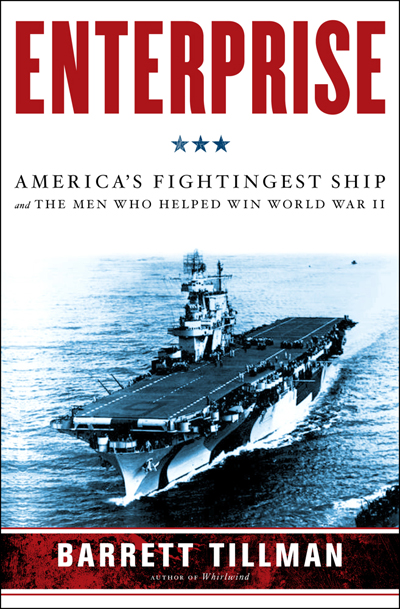 Record date:
Barrett Tillman: Enterprise
The USS Enterprise (CV-6) fought at Pearl Harbor, Midway, Guadalcanal, Iwo Jima, and Okinawa.
 All told, the Enterprise took part in twenty major battles during World War II, and is credited with sinking or wrecking 71 Japanese ships and destroying 911 enemy aircraft. In fact, 41 men who served aboard "The Big E" had ships named after them. In Enterprise, Barrett Tillman tells the story of what he calls the U.S. Navy's most decorated ship, from commanders to deck scrubbers, and details her incredible combat record in the Pacific.
Barrett Tillman is a widely recognized expert on air warfare in World War II and the author of more than 40 nonfiction and fiction books on military topics, including Whirlwind. The former managing editor of The Hook (the magazine of the Tailhook Association), Tillman has received six awards for history and literature, including the Admiral Arthur Radford Award. He lives in Mesa, Arizona.