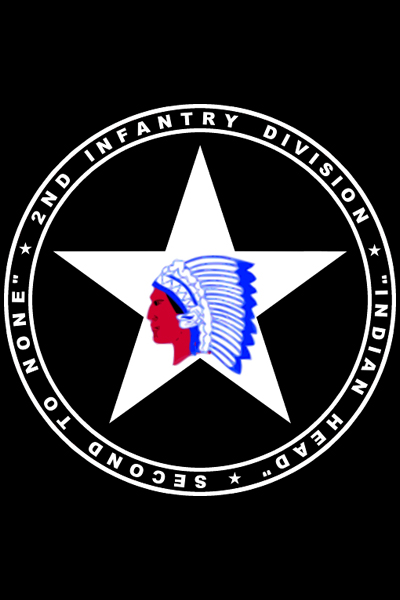 Record date:
Jerome William Adler, 2nd Lieutenant
With the war in Korea raging, Jerome "Jerry" Adler dropped out of Rutgers University and enlisted in the U.S. Army Infantry. After intensive training, he was sent to Korea, where, as a member of the S-2 Intelligence & Reconnaissance unit for the 3rd Battalion, 38th Infantry Regiment, Second Infantry Division, he because adept at understanding the enemy and counseling the Battalion Commander—Lt. Col. George C. Fogle, who recommended Mr. Adler for a direct commission. As his Army enlistment ended, Mr. Adler decided against remaining on active duty as a 2nd Lieutenant, and instead decided to leave the Army to complete his education and establish a career in the private sector.
Born March 26th, 1931, in Jersey City, New Jersey, to a family of very modest means, Mr. Adler began work at age 9, first as a newspaper carrier for the Jersey Journal, then successively, as he got older, as a layer cake decorator at Sheppard Baking Company in North Bergen, and then a packer of frankfurter and hamburger rolls for Sabrett—the largest company making these items in the northeast. Unlike his two brothers, James and Win, who were excellent scholars—going on to earn Phd's—Mr. Adler struggled during his first two years at Rutgers. At the end of his second year—the summer of 1951—he conceded defeat, and with the war in Korea blazing, on the spur of the moment he dropped out of college and enlisted for three years in the U.S. Army Infantry. His parents were initially very upset at this decision—as is made reference to throughout this oral history. Mr. Adler shows that despite their hesitation, however, they actually went above and beyond in supporting him throughout his time in the military. During his entire term in Korea, he received a constant stream of letters and food packages—including his mother's chocolate chip cookies and salamis from Katz's Deli in New York City.
Less than a week after enlisting, Mr. Adler was sent to Fort Dix in New Jersey for sixteen weeks of basic training, followed by eight weeks of advanced basic, and then eight weeks of leadership training. This was followed by eight weeks of artillery training in Fort Sill, Oklahoma, before being transferred to Seattle as a layover before going to Korea. As a member of the Intelligence & Reconnaissance Squad, Mr. Adler had three principle duties: to travel ahead of the Battalion to learn the new sector and give placement and deployment direction to the company commanders; to participate in patrol activity and debrief others who conducted other patrols; and to estimate enemy casualties, which, by the direction of Colonel Fogle were far greater than ours. The largest and most dramatic battle Mr. Adler experiences began on September 18th, 1952, at a mountain nicknamed "Old Baldy." After laying down a mortar barrage that seemed to go on forever, the Chinese attacked, overrunning our positions on the hill. Colonel Fogle dispatched Captain Stiever and Adler to the left flank, then assembled 39 men and counter-attacked, retaking the hill. Casualties were high on both sides, and Colonel Fogle was awarded a Silver Star.
Back from Korea, Mr. Adler was assigned to the G-2 section at First Army Headquarters in Fort Jay, New York City, where he helped write battle plans with a top secret clearance. He was named First Army Soldier of the Year. Although he had the opportunity to remain in the Army when a general officer offered him a staff position with him in Greece, at the end of his enlistment Mr. Adler too his father's advice and resumed his education at Rutgers. It was a difficult decision for Adler, but one of which he remains proud. Mr. Adler received the Army Commendation Medal for his service, along with the Combat Infantry Badge, Combat Ribbon with Metal Pendant, a Korean Service Medal with two Bronze Service Stars, a United Nations Service Medal with an Overseas Service Bar and a National Defense Service Medal.
With the aid of the G.I. Bill, a scholarship, and a job covering Rutgers sports for the Newark Star Ledger and the Associated Press, Mr. Adler was able to re-enter Rutgers. In a familiar story those that have served, those aspects of college which were too previously too difficult before the Army were now easy. After earning his degree, Mr. Adler pursued a career as a writer, first in the advertising department of Macy's then with McCann Erickson Advertising Agency—which brought him into marketing and appointed him vice president before he was thirty. An executive recruiter placed him into the Wine & Spirits industry. Highlights included President and CEO of Mogen David Wine Corporation, the industry's fourth largest; President of the Wine Group, at the time the wine division of Coca Cola; and Executive Vice-President of Marketing and Sales at Heublein—renamed Diagio. Starting his own business, Mr. Adler co-founded Takeout Taxi, a corporate catering company, and D.J. Dotson, a beverage specialty company.
During the past few years, Mr. Adler has become active with the American Legion where he advocated a two year National Service program from every person in the country upon reaching the age of eighteen, and the Combat Infantryman's Association where he is Commander for the State of Illinois.
Along with other documents from the period, Mr. Adler has recently stored the richly written letters he sent hom to his parents during this time in Korea at the Pritzker Military Museum & Library as a part of his Oral History Archives.