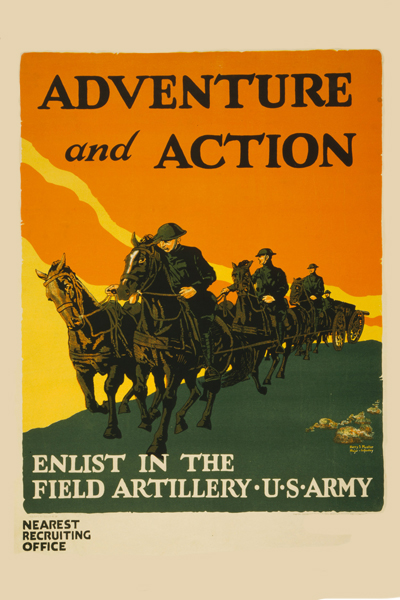 Record date:
Gerard Radice, Lieutenant Colonel
Gerard Radice used his boyhood dream of handling horses as a reason to begin his career as a wheel horse driver for the U.S. Army's artillery just prior to World War II, and then, as the War broke out, he used his natural talent for handling artillery gunfire to help lead his fellow troops in places like Attu and Leyte.
Gerard Radice was born on December 9th, 1918. In his interview, he touches on his Italian heritage and explains the tight-knit relationship he had with his family growing up in Chicago.
Mr. Radice explains how his desire of learning to ride a horse inspired him to enlist in the National Guard in 1939. He began his career in the military as a wheel horse driver for the artillery. After rising to the rank of Corporal at Camp Forrest, Tennessee, he graduated from the Fort Sill Artillery School, and became a Second Lieutenant for the U.S. Army.
Eventually, Mr. Radice was sent to the island of Attu, where he endured rough weather and harsh terrain. As the military began preparing for war in 1943, Gerard was assigned to observe gunfire for the San Francisco cruiser in Hawaii. Mr. Radice's natural talent with artillery gunfire soon earned him respect from the other men. The others turned to him for help because he excelled at thinking on his feet. Mr. Radice suffered his first wound while he was in Leyte. He took a machine gun bullet in the leg, but he was back on his feet about a month later. He barely had time to recover before moving on to Okinawa, where he was wounded twice more.
After the military, Radice became an accounting professor at DePaul University. His desire to help people clearly aided him as an educator. He was hard on his students because he wanted them to do well. To this day, he still has students tell him how much they appreciate his teachings. 
Radice expresses the importance of using his experiences in the war to help others. He does his best to help people solve their problems and to lead them in the right direction. He was grateful for the opportunity to serve America, and he thanks those who continue to fight for our country.