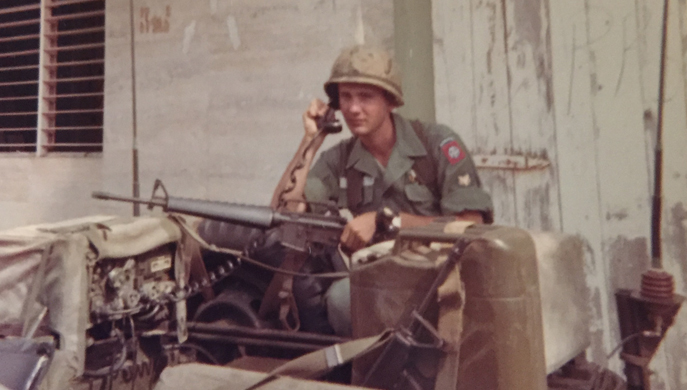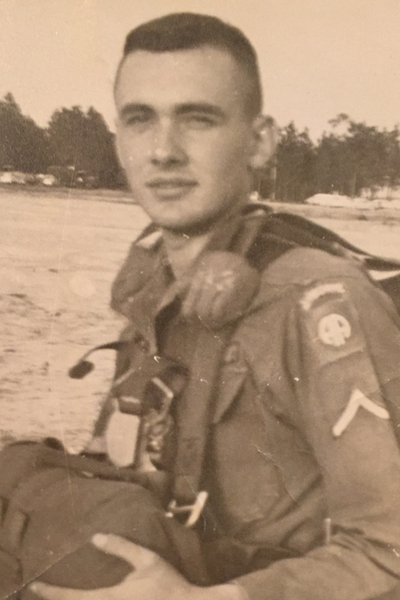 Record date:
Aniceto "Al" Rivera, Sergeant (E-5)
Encapsulating the familiar story of those that immigrate to the U.S. and then turn around and give back by serving in our military, Sgt. Aniceto "Al" Rivera's Cuban origins lead him to want to serve with the 82nd Airborne Division, knowing that they would likely be the first to be deployed in the Latin region, and ultimately giving him a chance to play an important role in Operation Power Pack where he was a translator between the U.S., the Rebels, the locals, and more in the Dominican Republic. 
Sgt. Aniceto Rivera was born September of 1945, in Havana, Cuba, and was raised there until November of 1960, when he finally left the rapidly changing landscape under a Castro regime. In his oral history interview, Sgt. Rivera goes into great detail about life in Cuba, about growing up there, and about the changes that happened each time a new government took over—including the Batista and Castro governments—giving us a personal glimpse of our near neighbors to the south that we typically only get to read about. Traveling to Spain, and then to New Jersey, Sgt. Rivera made the choice, after the failed Bay of Pigs mission and the Cuban missile crisis, to join the U.S. Army. Sgt. Rivera gives three main reasons for joining the Army—and specifically the 82nd Airborne—that are worth repeating here: the desire to give back to the country that gave him opportunity; the chance to be on the front lines should there be more involvement by the U.S. Military in Cuba; and, finally, the chance to see and get to know a larger swath of American life than he had been able to by settling into communities of other exiled Cubans in the States.

Sgt. Rivera's unique background set him apart from others in the 82nd Airborne Division perhaps, but it also allowed him an opening to help inform and teach his new teammates. For example, he was chosen to go to the Special Forces Training Center located in Ft. Bragg, NC to teach Spanish to Special Forces Training Command, which also allowed those men a chance to probe Sgt. Rivera about the details he remembered from his life in Cuba. It also allowed Sgt. Rivera an opening to complete a Special Forces Extension course. All of this, of course, lead to Sgt. Rivera getting a Commendation letter from the Special Forces Training Command. Most of Sgt. Rivera's oral history interview centers around the time just after this, when the 82nd Airborne Division was looking at training more for an insurgent enemy—like that in Vietnam—and his experiences building up to, and participating in, Operation Power Pack—the first operation since WWII where the 82nd Airborne Division sustained combat causalities. 

This interview was conducted, in part, to support a program recorded at the Pritzker Military Museum & Library called Century of Service: U.S. Army 82nd Airborne Division, in which Lt. Col. Joe Buccino discusses the changes in the Division throughout its history. For this oral history interview, Sgt. Rivera is quick to discuss how learning the history of the 82nd Airborne Division made him feel even more connected to his new roots as an American, how it allowed him to become a part of something bigger. He also outlines what is expected of all of 82nd Airborne Division, no matter its place in history: teamwork, readiness, and what he describes as an "All-American attitude [of] 'let's get it done…no excuses.'" His discussion of the Division's history, however, also allows us to learn in more detail an often-overlooked military operation while also hearing a version of the American Dream story familiar to so many that have served.