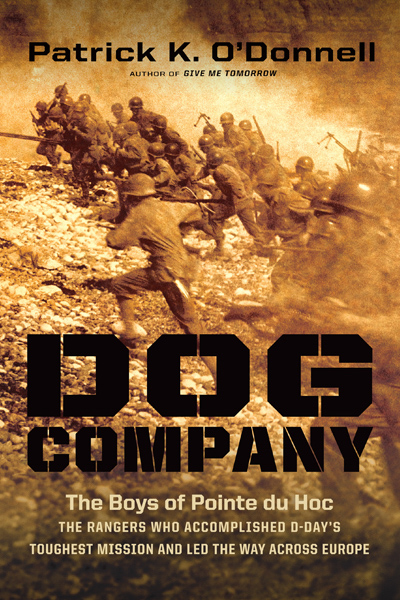 Record date:
Patrick K. O'Donnell: Dog Company
It is said that the right man in the right place at the right time can make the difference between victory and defeat. This is the dramatic story of sixty-eight soldiers in the US Army's 2nd Ranger Battalion, Company D—"Dog Company"—who made that difference, time and again.
From D-Day, when German guns atop Pointe du Hoc threatened the Allied landings and the men of Dog Company scaled the sheer ninety-foot cliffs to destroy them; to the slopes of Hill 400, in Germany's Hürtgen Forest, where the Rangers launched a desperate bayonet charge across an open field; to a "quiet" section of the Ardennes, where Dog Company suddenly found itself on the tip of the spear at the Battle of the Bulge; the men of Dog Company made the difference.
America had many heroes in World War II, however, few can say that, but for them, the course of the war would have been very different. The right men, the right place, at the right time—Dog Company. 
Patrick O'Donnell is the author of Dog Company: The Boys of Pointe du Hoc—The Rangers Who Accomplished D-Day's Toughest Mission and Led the Way across Europe. His previous books include Beyond Valor, winner of the prestigious William E. Colby Award, and a highly acclaimed account of the Battle of Fallujah, We Were One. Other recent titles include The Brenner Assignment, They Dared Return, and Give Me Tomorrow. He lives in Washington, DC.