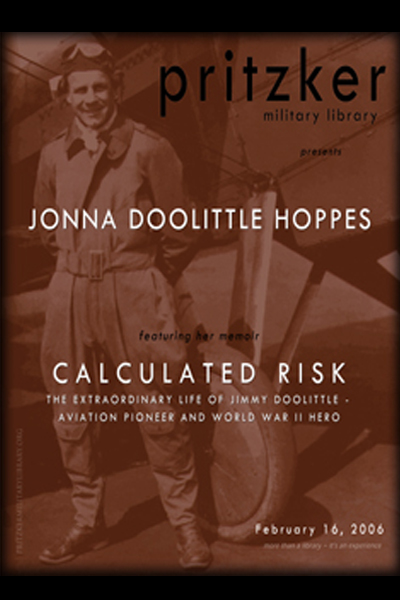 Record date:
Jonna Doolittle Hoppes: Calculated Risk: The Extraordinary Life of Jimmy Doolittle - Aviation Pioneer and World War II Hero
Calculated Risk is a firsthand account written by his granddaughter that brings readers inside the public and private world of Jimmy Doolittle and his family and sheds light on the drives and motivation of one of America's greatest heroes. The book also features many never-before-seen photographs from the Doolittle Library archives.
Jonna Doolittle Hoppes is the granddaughter of Jimmy Doolittle. She teaches classes at the United States Air Force base in Los Angeles and has written about her grandfather in Smithsonian Air and Space magazine. She lives in Huntington Beach, CA.