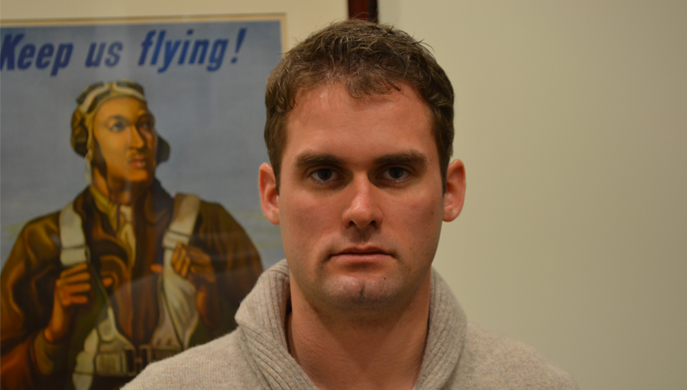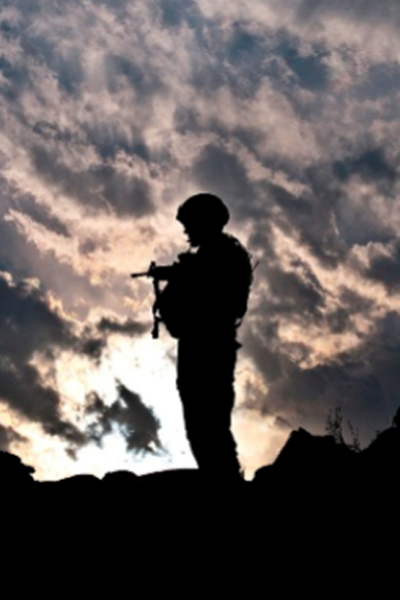 Record date:
Stephen Wolf Interview Transcription
Stephen Wolf, Captain
Like many of his generation, Stephen Wolf's decision to join the Army came from the terrible events of September 11, 2001, as well as his time in ROTC during college; he deployed to Afghanistan in 2009, and as a platoon leader patrolled the Kunar River Valley and later  deployed to Iraq.
Stephen Wolf was born in Fort Hood, Texas, on October 11, 1985. His father was a platoon leader on the base, and later a banker, and his mother was a nurse. Wolf was the middle child of the family and a self-proclaimed "Army brat."  He attended West Windsor Plainsboro High School and was active in wrestling, lacrosse and the row team. After graduating from high school in 2003, Wolf attended Bucknell University, joined the ROTC, and was the vice president of his class for one year. He graduated in 2007.
Wolf decided to join the Army based on his personal experiences during the September 11 attacks—his father was working in New York City at the time of the attack, and Todd Beamer, a passenger on Flight 93, lived a mile away from Wolf. He was also influenced by his ROTC instructors to join the service. He decided to become a scout for the Armored Cavalry. Wolf received his officers training at Fort Knox, Kentucky, and was assigned to the 1st Platoon of Tanks at Camp Casey in South Korea. At Camp Casey, he was a Tank Commander, and then made the rank of Gunnery Sergeant. Wolf was then assigned to the 361st Cavalry at Fort Carson, Colorado.
Wolf was deployed to Afghanistan on May 26, 2009. As a junior lieutenant, he became a platoon leader for a Recon Unit in Fall 2009. He patrolled the Kunar River Valley, engaged in skirmishes with the Taliban, and worked closely with the Afghan National Security Forces. When his tour was finished, Wolf went to Airborne School at Fort Rucker, Alabama. He was then deployed to Iraq in the last four months of the (2003) Iraq War in 2011. He was assigned to the 3rd Brigade 1st cavalry and stationed at Tahfal Mountain as an advisor to the Brigade Commander.
Wolf received a Bronze Star and Combat Action Badge for his service in Afghanistan. He left the Army in 2011 and attended Kellogg School of Management at Northwestern University to earn an MBA in business. Wolf is a member of the Kellogg Veteran Association and the Iraq and Afghanistan Veterans of America.