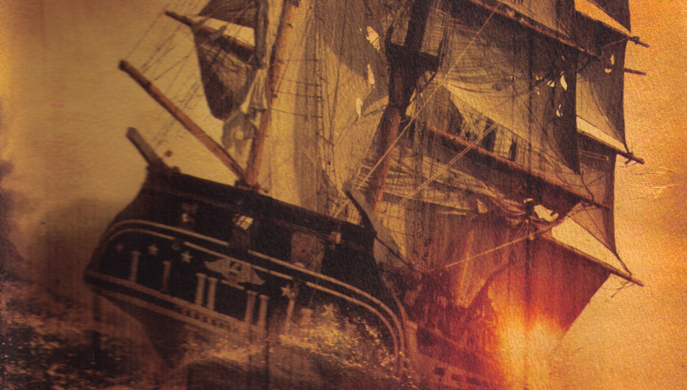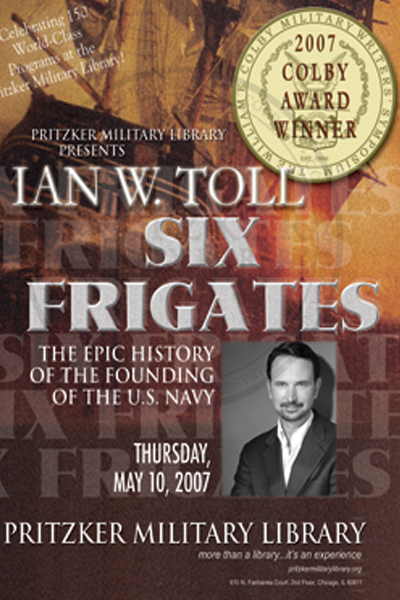 Record date:
Ian W. Toll: Six Frigates: The Epic History of the Founding of the U.S. Navy
Ian W. Toll has been a Wall Street analyst, a Federal Reserve financial analyst, and a political aide and speechwriter. Six Frigates is his first book, which won a 2007 Colby Award. The Colby Award recognizes a first work of fiction or non-fiction that has made a major contribution to the understanding of intelligence operations, military history, or international affairs for military writing.
Ian's previous career included employment in major financial companies covering wireless communications, e-commerce, and software. Earlier, as a Financial Analyst at the Federal Reserve Bank of New York, Ian published numerous reports and articles, including the influential 1996 article "Bad Debt Rising," published in Current Issues (co-authored with Donald Morgan), on the factors behind the increasing rate of credit card loan defaults. He served as a legislative staff assistant to U.S. Senator Paul Sarbanes (D-MD) and a policy analyst for Lieutenant Governor Stan Lundine of New York State during the Cuomo Administration. Ian received his undergraduate degree in American History at Georgetown University (1989) and his Masters in Public Policy from Harvard University's Kennedy School of Government (1995).

Ian has pursued an interest in the "age of fighting sail" since reading Patrick O'Brian's series of historical novels in the early 1990's. Since that time, and in the course of researching Six Frigates, Ian has read hundreds of books on the subject and has delved deeply into the original documentary history of the early American Navy. A lifelong sailor, Ian has raced Solings, J-24's, Swans, and other designs; and he has skippered cruising yachts of various kinds throughout the coastal waters of New England and the Caribbean. Ian, his wife, Kathryn, and their son, Henry, divide their time between San Francisco, California and Chatham, New York.