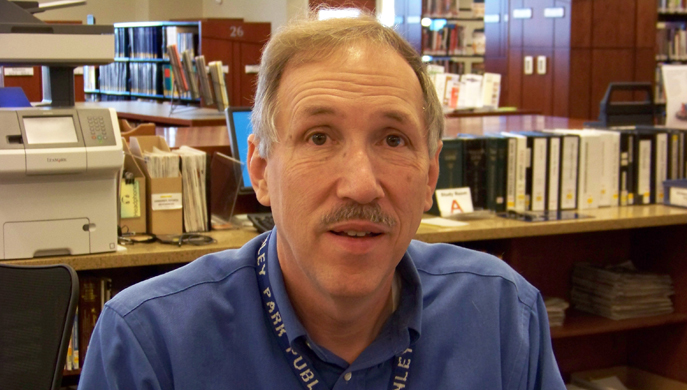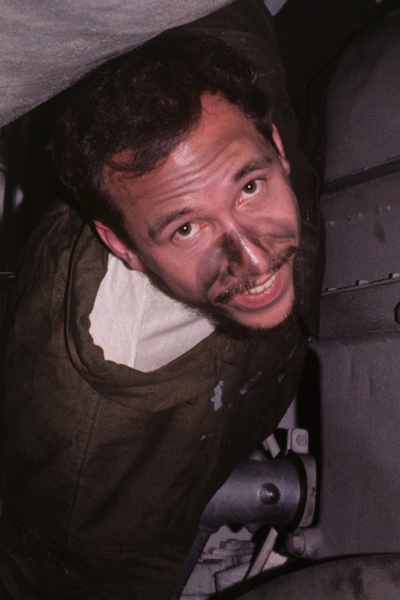 Record date:
Glenn E. Kersten Transcription
Glenn E. Kersten, Petty Officer 1st Class
Glenn E. Kersten enlisted in the U.S. Navy and served on a ballistic missile submarine in the late 1970s.
Glenn E. Kersten was born in Milwaukee, Wisconsin in 1949. Coming from a working-class family, he moved with frequency before settling in South Bend, Indiana. At Purdue and the University of Illinois, Kersten began his studies in Chemical Engineering before changing his focus to Journalism. Like his father, who was a sailor during World War II, he enlisted in the U.S. Navy in the late 1970s.
Kersten conducted recruit training at Great Lakes Naval Station, in Illinois. At the end of his recruit training, Kersten was voted the "Honor Man of the Company." During Electrician's Mate "A" Training, he volunteered for submarine duty. His first duty assignment was on a submarine tender called the USS Sperry. Kersten spent most of that assignment on base as a lifeguard and then went on to Nuclear Power Training in California and subsequent training in Idaho.
Kersten was then stationed on his first submarine assignment aboard the USS Francis Scott Key, a ballistic missile submarine. His assignment saw him sailing out of Charleston, South Carolina, and Rota, Spain. On his first patrol, Kersten qualified to earn his submariner badge, also referred to as "Earning Your Dolphins."
After his service, Mr. Kersten used the GI Bill to earn a degree in Life Sciences. After a conversation with a professor, he obtained his Masters in Library Science and was hired as a reference librarian at the Harvey Public Library, and then the Tinley Park Public Library. Kersten met his wife, Nancy, while studying at the University of Illinois.