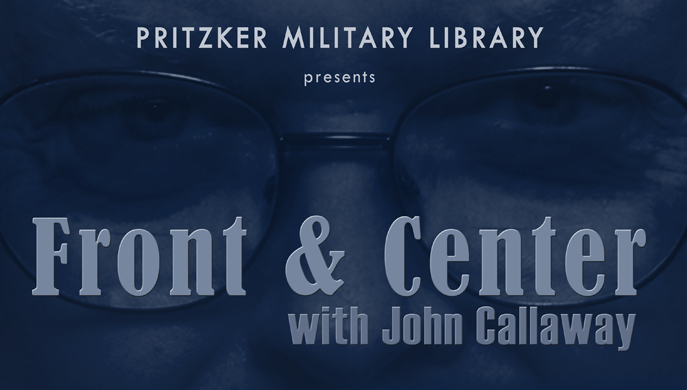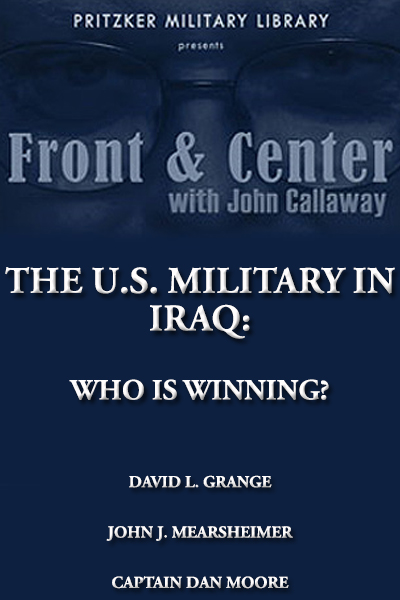 Record date:
Front & Center with John Callaway: The U.S. Military in Iraq: Who is Winning?
As the debate intensified over the success of the U.S. policy in Iraq, public support for maintaining a military presence in Iraq diminished in 2005. Could the U.S. effectively fight an insurgency where no front line exists? What has the United States learned from battling insurgencies in the past? And how would the strain of a national emergency at home affect our armed forces' ability to maintain operations abroad?
David L. Grange was the McCormick Foundation's executive vice president and chief operating officer from 1999 to 2005, then its president. Grange came to the Foundation after 30 years of service in the U.S. Army with his final position as Commanding General of the First Infantry Division, known as the "Big Red One." In that position, he served in Germany, Bosnia, Macedonia, and Kosovo. During his military career, Grange served as a Ranger, Green Beret, Aviator, Infantryman, and as a member of Delta Force. Assignments and conflicts took him to Vietnam, Korea, Grenada, Russia, Africa, former Warsaw Pact countries, Central and South America, and the Middle East to include the Gulf War. In addition to Grange's duties at the foundation, he has been a national security analyst for CNN, WGN, and CLTV. Grange holds a bachelor's of science degree from North Georgia College and a master's of public service from Western Kentucky University.
John J. Mearsheimer is the R. Wendell Harrison Distinguished Service Professor of Political Science and the co-director of the Program on International Security Policy at the University of Chicago, where he has taught since 1982. He spent the 1979-1980 academic year as a research fellow at the Brookings Institution, and was a post-doctoral fellow at Harvard University's Center for International Affairs from 1980 to 1982. During the 1998-1999 academic year, he was the Whitney H. Shepardson Fellow at the Council on Foreign Relations in New York , and in 2003 he was elected to the American Academy of Arts and Sciences. He graduated from West Point in 1970 and then served five years as an officer in the U.S. Air Force. He then started graduate school in political science at Cornell University in 1975. He received his Ph.D. in 1980.
Captain Dan Moore, USN served as the NROTC Chicago Commanding Officer and Professor of Naval Science responsible for two units and over 120 undergraduate students at Northwestern University and Illinois Institute of Technology. A naval aviator who flew Navy jets (A-7s and FA-18s) for 25 years, his opportunity to serve included: the Iranian Hostage Crisis, the Cold War, Desert Storm, the Balkans, Operation Southern Watch in Iraq, and the Pentagon on 9/11. He earned a BA in the History of the Middle East with Departmental Honors from Northwestern University and MAs in National Security and Strategic Studies from the Naval War College and International Relations from Salve Regina College. He has received two "outstanding personal achievement awards" from the Association of Naval Aviation and U.S. Naval Institute Press for "the best article about naval aviation in any publication" for the years 1995 and 2001. In July 2005,  Moore was the project lead of a small team responsible to the Office of the Secretary of Defense seeking to integrate air-ground operations at the platoon level in Iraq.