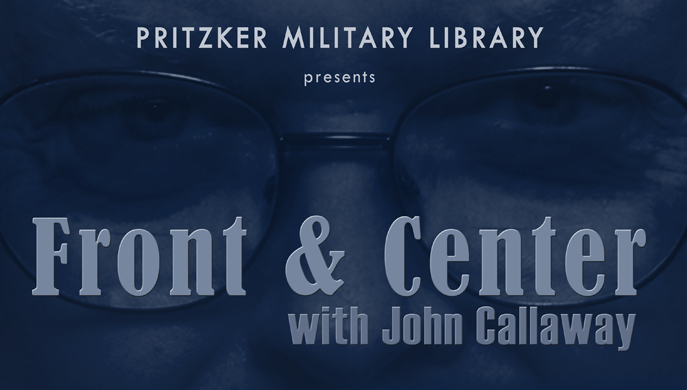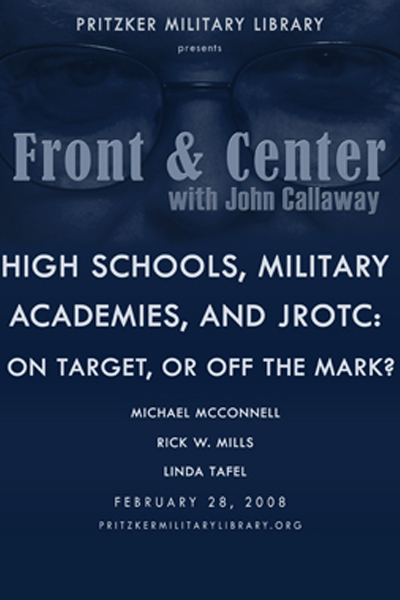 Record date:
Front & Center with John Callaway: High Schools, Military Academies & JROTC: On Target or Off the Mark?
What role should the U.S. military have in over 3,200 high schools across the country? How does the City of Chicago maintain and support the largest and fastest growing JROTC program in the country, including five Military High School Academies? Can America teach students effectively and find people willing to serve in the military without JROTC? What does it cost, who really benefits, and what is the future of High Schools, Military Academies and JROTC?
Michael McConnell is the regional director of the American Friends Service Committee, a Quaker peace and humanitarian aid organization. He co-founded and directed an alternative high school in Chicago for students pushed out of the Chicago Public Schools. He received his B.A. at Muskingum College in 1968, and a M.Div. at McCormick Theological Seminary in 1971. He is ordained in the United Church of Christ and served a local Chicago congregation as Minister of Outreach as well as served as a consultant with the Chicago Metropolitan Association of the United Church of Christ. He was a 2007 recipient of the Community Service Award of the Council of Islamic Organizations of Greater Chicago.
Rick W. Mills was the Military Area Officer for Military Academies and JROTC for the Chicago Public Schools. Previously, he served in the United States Army for 25 years and was assigned in various combat arms positions with the 2nd Armor Division, 1st Cavalry Division, 4th Infantry Division, and the 16th Cavalry Regiment. During his military career, Mr. Mills received a Master of Arts in National Security Affairs from the Naval Postgraduate School and attended French Language Training at the Defense Language Institute in Monterey, California. He served as an Assistant Professor, Cultural and Political Geography, at the United States Military Academy, West Point, New York. After completion of a one-year assignment in the United Nations in Israel, Mr. Mills attended the Command and General Staff College at Fort Leavenworth, Kansas and received a second Master of Arts in Business from Webster University. Following a series of postings with the 4th Infantry Division at Fort Carson, Colorado, he was then assigned to U.S. Central Command where he served as the International Programs Director for the countries of Kuwait, United Arab Emirates, and Oman. LTC Mills subsequently commanded the 3d Squadron 16th Cavalry Regiment, Fort Knox, He retired from active duty in 2001 at the rank of Lieutenant Colonel. Mr. Mills' awards and decorations include the Legion of Merit, Defense Meritorious Service Medal, Army Meritorious Service Medal and the Joint Service Commendation Medal.
Dr. Linda Tafel has enjoyed a multi-faceted 25-year career in National College of Education at National-Louis University. She arrived in 1981 to provide leadership for the innovative master's program for veteran teachers, later serving as Dean of National College of Education and then as the University's Provost. During this time NLU gained national accreditation from the National Council for the Accreditation for Teacher Education (NCATE) and a ten-year reaccreditation from the Higher Learning Commission of the North Central Association. Currently, she chairs the Educational Leadership Department, she serves masters and doctoral students in the Chicagoland area, and is the lead instructor for the department's first doctoral cohort in Wisconsin. She has extensive experience as a consultant and outside evaluator to school districts in Illinois, the Midwest and in Poland, and is a frequent presenter at state, regional, national and international meetings. Dr. Tafel completed a six-year term on the State Teacher Certification Board (Illinois) in June 2005.