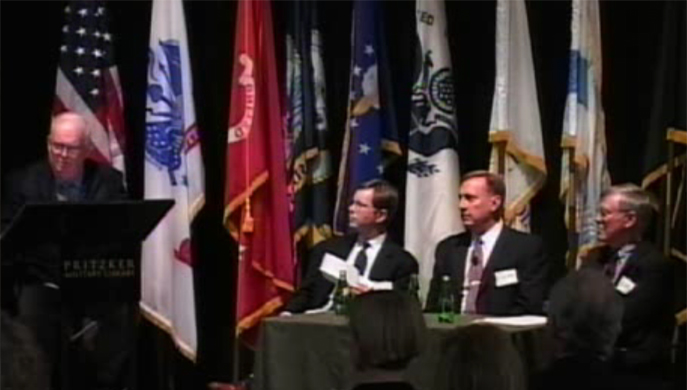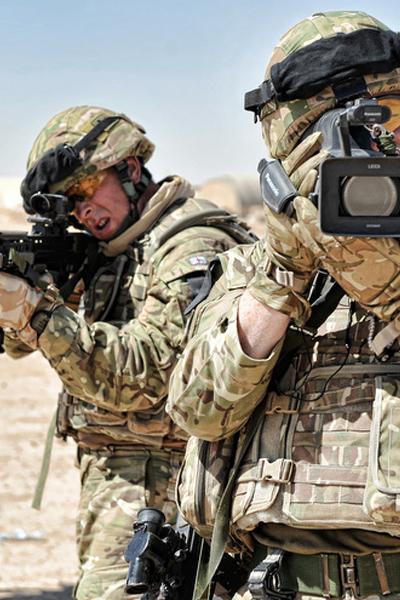 Record date:
Facing the Future
: Writing on War in the 21st Century
John Callaway talks to Douglas Macgregor, Sean Naylor and Lewis Sorley about writing on war in the 21st Century.
Lewis Sorley is a third generation graduate of West Point whose military career included a faculty assignment there and another at the Army War College. He served with tank and armored cavalry units in Germany, Vietnam, and the United States, and as a staff officer in the Offices of the Secretary of Defense and the Army Chief of Staff. Subsequently, he was a senior civilian official of the Central Intelligence Agency. His prize-winning books have included Thunderbolt: General Creighton Abrams and the Army of His Times and A Better War: The Unexamined Victories and Final Tragedy of America's Last Years in Vietnam.
 
Douglas Macgregor, Colonel, USA (Ret.), is a decorated combat veteran with a PhD in international relations from the University of Virginia.  He is the author of Breaking the Phalanx and Transformation Under Fire and is a frequent guest on television and radio news shows. He is the lead partner of the Potomac League, LLC, in Reston, VA.
 

Sean Naylor

 is a senior writer for the Army Times. He has covered the Afghan mujahideen's war against the Soviets, and American military operations in Somalia, Haiti, Bosnia, Afghanistan, and Iraq. Named one of the 22 "unsung" influential print reporters in Washington by the American Journalism Review in May 2002, he earned the White House Correspondents' Association's prestigious Edgar A. Poe Award for his coverage of Operation Anaconda.

John Callaway
After a broadcast journalism career of 48 years, John Callaway is now engaged in writing, freelance broadcasting and speaking. The long-time host of Chicago Tonight on Chicago public television station WTTW Channel 11, Mr. Callaway is now host and senior editor for Chicago Stories a documentary and interview weekly program on WTTW. He has been honored with more than one hundred awards, including the coveted Peabody Award and fifteen Emmys. A drop-out from Ohio Wesleyan University who hitchhiked to Chicago with 71 cents in his pocket in 1956, he is the recipient of nine honorary doctorate degrees, including those from Northwestern University and the John Marshall College of Law. Mr. Callaway was also the founding Director of the William Benton Fellowships in Broadcast Journalism Program at the University of Chicago. He is the author of the bestselling book of essays, The Thing of It Is and has written and performed two one-man shows, John Callaway Tonight and John Callaway's Life is ... Maintenance at the Pegasus Theater in Chicago.