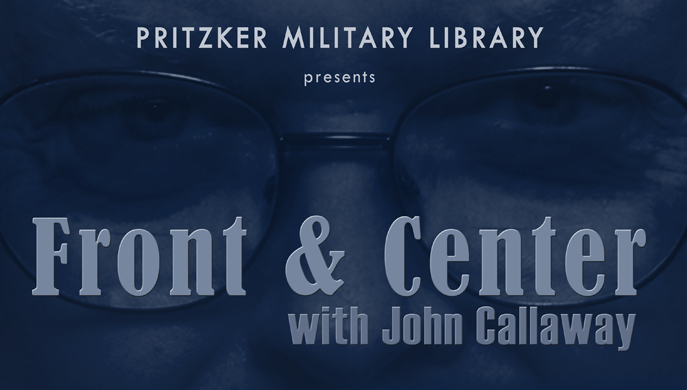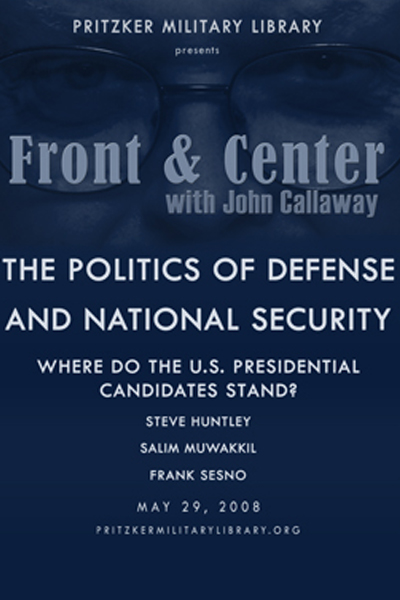 Record date:
Front & Center with John Callaway:The Politics of Defense & National Security: Where do the U.S. Presidential Candidates Stand?
As the 2008 presidential election neared, all of the major candidates had taken steps to burnish their credentials on national security in the eyes of the electorate. But where did they stand on specific issues of intelligence and defense, and how would their respective administrations transform our nation's approach to homeland security? John Callaway and guests discussed Politics of Defense and National Security on this episode of Front & Center with John Callaway.
Steve Huntley is a columnist for the Chicago Sun-Times and a member of its editorial board. He served as editor of the editorial page of the Sun-Times from 1997 to 2007. Under his leadership, the Sun-Times editorial page staff was awarded Peter Lisagor Awards for exemplary journalism in 2004 and 1997 and the Sarah Brown Boyden award for editorials from the Chicago Journalists Association in 2006.

Huntley is also a former senior editor of U.S. News and World Report, and co-author of Knocking Down Barriers: My Fight for Black America with Truman K. Gibson Jr., published by Northwestern University Press.
Salim Muwakkil is a senior editor of In These Times, an op-ed columnist for the Chicago Tribune and host of the weekly "Salim Muwakkil Show" on Chicago radio station WVON-AM. He is currently a Crime and Communities Media Fellow of the Open Society Institute, examining the impact of ex-inmates and gang leaders in leadership positions in the black community. He wrote the text for Harold! Photographs from the Harold Washington Years (Northwestern University Press, 2007), and is the co-author of five books.

Muwakkil has also written for the Washington Post, Chicago Reader, The Progressive, Newsday, Cineaste, Chicago Magazine, the Baltimore Sun, Z Magazine, the Toronto Star, Emerge Magazine, The Black Scholar, the Philadelphia Inquirer, and Utne Reader. Muwakkil serves as a board member for the Progressive Media Project and the Chicago- based Public Square. He is a faculty member of the Associated Colleges of the Midwest's Urban Studies Program, and a former adjunct professor at Columbia College, Northwestern University's Medill School of Journalism and the School of the Art Institute of Chicago.
Frank Sesno is an Emmy award-winning journalist, special correspondent, and former Washington bureau chief for CNN. For seven years, he hosted Late Edition with Frank Sesno, the network's flagship weekend interview program. As an independent commentator and filmmaker, Sesno has appeared on PBS, the History Channel, and National Public Radio. He is a Professor of Public Policy and Communication at George Mason University.