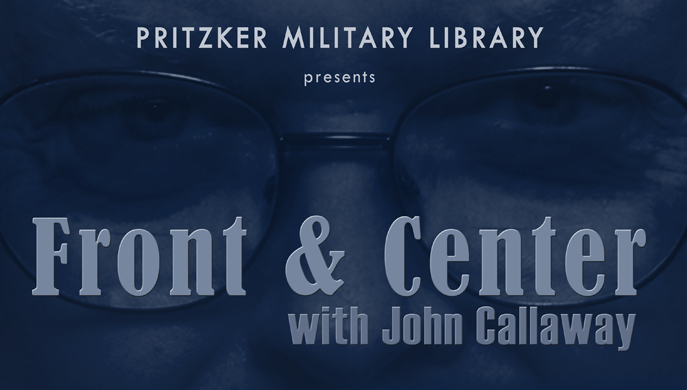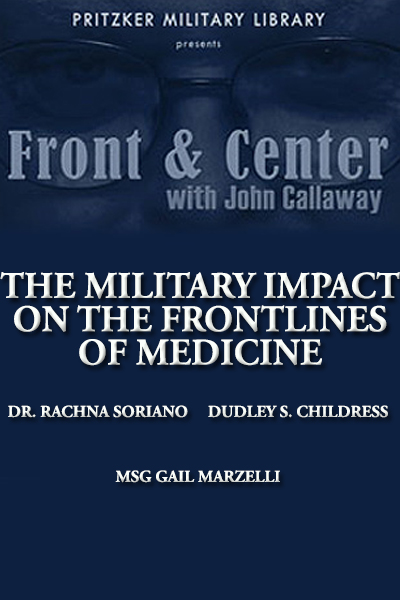 Record date:
Front & Center with John Callaway: The Military Impact on the Frontlines of Medicine
Throughout history, the medical profession has literally been in the trenches on the battlefield. This necessary relationship between the military and the medics has saved untold numbers of wounded soldiers. It has also led to many new challenges and new solutions as technology has advanced to meet the needs of the wounded. John Callaway and his guests explored the cutting edge of military medical advances in the field of rehabilitation.
Dr. Rachna Soriano is a staff physician at the Rehabilitation Institute of Chicago (RIC) where she sees patients in the amputee clinic. Her specialties include amputation, general rehabilitation, musculosketal conditions, and spinal cord injury. Board certified in Physical Medicine and Rehabilitation, Soriano earned her Doctor of Osteopathy degree from the College of Osteopathic Medicine at Michigan State University. She did her transitional internship at the Henry Ford Hospital in Detroit where she earned the Intern Caring and Nurturing Award. She completed her residency at the Rehabilitation Institute.
Dudley S Childress, is Professor emeritus at Northwestern University in the Dept. of Physical Medicine and Rehabilitation of the Feinberg School of Medicine (Chicago), in the Dept. of Biomedical Engineering of the McCormick School of Engineering and Applied Science (Evanston, IL) and in the Jesse Brown VA Medical Center (Chicago). His laboratories are located within the Rehabilitation Institute of Chicago. His present research and development activities are concentrated in the areas of biomechanics, human walking, artificial limbs, and ambulation aids. The work is applied but is conducted using a basic-research approach that seeks general understanding as well as practical designs and techniques. He received his doctorate from Northwestern University in biomedical engineering and his undergraduate degree in electrical engineering from the University of Missouri.
Master Sergeant Gail Marzelli has been a surgical technologist in the U. S. Army Reserve for eighteen years. She served in Kuwait with the 801st Combat Support Hospital out of Fort Sheridan from May 2003 - April 2004. From April 2004 to May 2004 she was attached to the 31st Combat Support Hospital in Bagdad. Previously she was a surgical technologist at Northwest Community Hospital in Arlington Heights. Through the Academy of Health Sciences at Fort Sam Houston, Texas, she completed the training for operating room specialist. She earned her A.A. degree from the College of Dupage and her B.A. from Northern Illinois University.