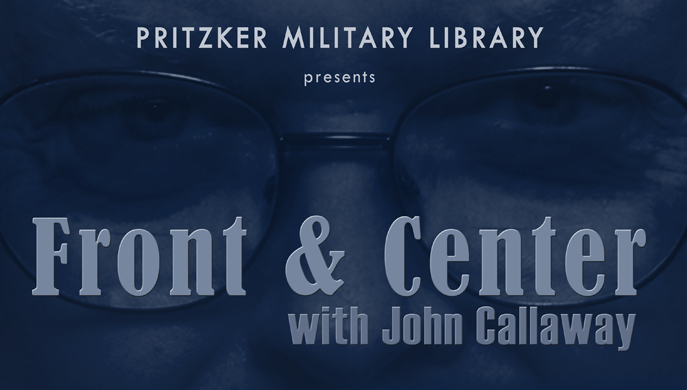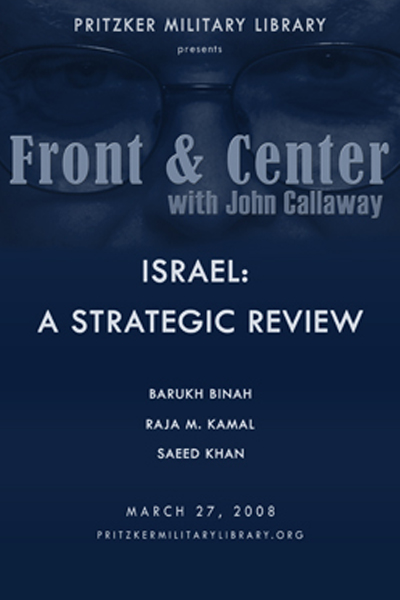 Record date:
Front & Center with John Callaway: Israel: A Strategic Review
With the Iraq war a key focal point in the 2008 presidential primaries, Israel garnered few headlines—yet the strategic interests of this long-time American partner remained critical to the future of stability in the Middle East. How do the goals and ambitions of Israel mesh with U.S. policy and what are the main points of strategic difference? John Callaway and guests explored Israel: A Strategic Review.
Serving as Israel's Consul General in Chicago at the time of this recording, Barukh Binah has been a member of Israel's Foreign Service since 1979 and is the Deputy Director General (designate) for North American Affairs. He has held various positions in diplomacy, research, policy planning, and media relations. In 1985, he was appointed Israel's Spokesman and Press Officer in New York. In 1992, he was assigned to Washington, D.C., as Counselor for Congressional Affairs at the Embassy of Israel. He later became the Embassy's Minister-Counselor for Public Affairs. In Jerusalem, Barukh Binah served as the Spokesman of the Ministry of Foreign Affairs and Director of the Press Department (1991-1992). Between 1999 and 2001, he served as Director of the Second North American Affairs Department. Barukh Binah holds degrees, with honors, from the Hebrew University of Jerusalem and the Haifa University. In 1998 he graduated from Israel's National Defense College, where he wrote his dissertation, Israel and the American Jewish Community: a Brotherhood in Distress.
Raja M. Kamal is the Associate Dean for Resource Development at the Harris School of Public Policy at the University of Chicago. Prior to his current position, Kamal was Director of New Initiatives and International Development at Harvard's John F. Kennedy School of Government. An economist by training, Kamal was also adjunct professor of economics and international business at Boston University and previously at Wheelock College, Montgomery College and Prince George's Community College, in Maryland. He has studied at St. Joseph's College, Bowling Green State University, the University of Maryland, and Boston University, and he holds advanced graduate degrees in economics, mass communication, and administrative sciences. Kamal is a frequent contributor to newspapers in the United States and abroad on Middle Eastern affairs including The Chicago Tribune, Chicago Sun Times, The Boston Globe, The Washington Post, USA Today, The Providence Journal, and San Diego Union Tribune. His work has also been published in Russian, Spanish, and Arabic newspapers.
Saeed Khan is currently in the Department of History and a Lecturer in the Department of Near East & Asian Studies at Wayne State University-Detroit, Michigan, where he teaches Islamic and Middle East and History. He is also Adjunct Professor in Islamic Studies at the University of Detroit-Mercy, Instructor of Modern Middle Eastern and World History at Henry Ford College in Dearborn, Michigan and also at Eastern Michigan University. In addition, he is the Founder and a Senior Research Fellow at the Institute for Social Policy & Understanding. Mr. Khan has been a contributor to several media agencies, such as C-SPAN, NPR, Voice of America and the National Press Club, as well as newspapers and other outlets, and is also a consultant on Islamic and Middle East affairs for the BBC.

He has also been an invited speaker at institutions such as Harvard, MIT, Yale, Duke, University of Michigan, American University, Hartford Seminary, Stanford, Colby College, U-Mass: Boston, Boston College, the University of Virginia, Georgetown, the Brookings Institution, the Woodrow Wilson International Center for Scholars, the Bronfman Center at NYU, as well as Fatih University in Turkey, Zayed University in Dubai and Abu Dhabi, The University of Aberdeen, University of Manchester and the University of Bradford in the United Kingdom.