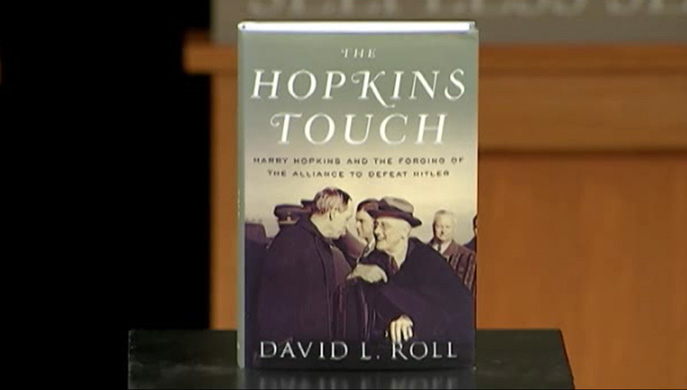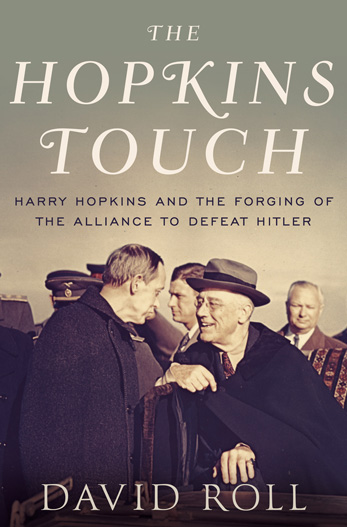 Record date:
David Roll:
The Hopkins Touch
The Hopkins Touch (Oxford University Press), examines the life of Harry Hopkins, an Iowa-born social worker who had been an integral part of the New Deal's implementation and how he became an integral participant in America's relationships with Churchill and Stalin, speaking with authority second only to the president's.
Between 1940 and 1945, with incomparable skill and indefatigable determination, Hopkins organized the Lend-Lease program and steered the president to prepare the public for war with Germany. He became FDR's problem-solver and fixer, helping to smooth over crises, such as when the British refused to allow an invasion of Europe in 1943, enraging Stalin, who felt that the Soviet Union was carrying the military effort against the Nazis. Lacking an official title or a clear executive branch portfolio, Hopkins could take the political risks his boss could not, and proved crucial to maintaining personal relations among the Big Three.
David L. Roll is a partner at Steptoe & Johnson LLP and founder of Lex Mundi Pro Bono Foundation, a public interest organization that provides pro bono legal services to social entrepreneurs around the world. He is the author of Louis Johnson and the Arming of America: The Roosevelt and Truman Years.