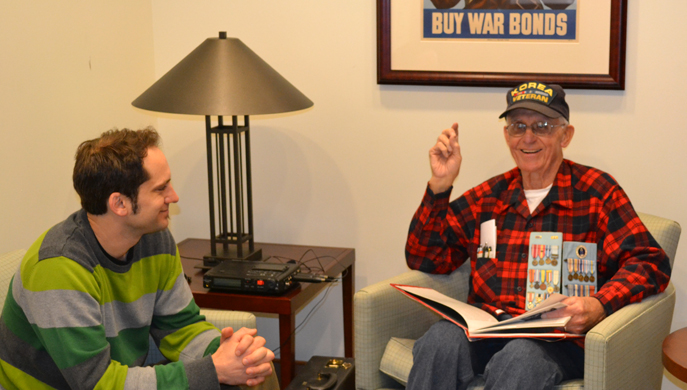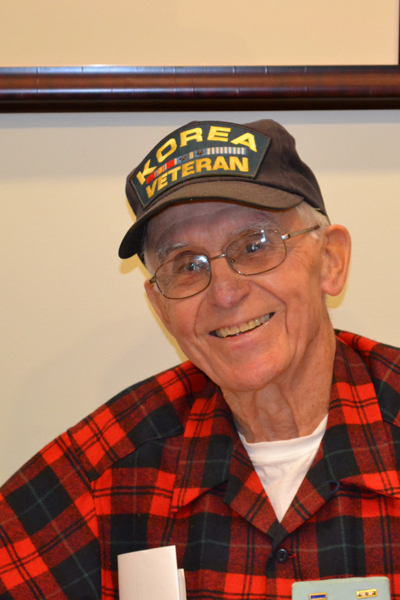 Record date:
Jeremiah Crise Interview Transcription
Jeremiah Crise, Sgt. Major
Serving the military for over 10 years, Jeremiah Crise first enlisted in the National Guard, before moving his service to the Air Force and volunteering to deploy to Korea; there, he was assigned as a staff sergeant to an F-86 crew as a part of the 51st Fighter Group.
Jeremiah Crise was born in Terre Haute, Indiana on October 23, 1930. Since 1741, his family proudly served in many American wars. His family had two generals: one from the War of 1812, and a Union General who served at Gettysburg. Crise's two older brothers were both combat veterans of World War II. His father was a locomotive engineer and his mother was a house wife. 
Crise flunked out of Indiana State Teacher's College (now Indiana State University) and decided to enlist in the Indiana National Guard in 1947. At his brothers' insistence, he transferred to the Air Force. He went to Lackland Air Force Base, Texas for basic training, but ended up becoming the drill instructor there. He was also admitted to Officer Candidate School. After experiencing a run-in with a captain, Crise transferred to Amarillo Air Force Base, Texas and was trained at the Jet Aircraft and Engine School.
Crise volunteered to serve in the Korean War in 1953. He was assigned to the 51st Fighter Group at Suwon Air Base and was the staff sergeant for an F-86 Fighter crew. The 51st Group became the top Fighter Group of the Korean War. During his stay, North Koreans and Chinese fighters engaged in psychological warfare with the base by sneaking into the American base and rearranging the rifles outside their barracks (without killing anyone). Crise was also a non-commissioned officer in charge of maintaining the personal equipment of aviators at Tsuiki, Japan. In December 1954, he was assigned to Detroit as a sergeant major at the 33rd Division Headquarters. He served as an administrator for six months before leaving the Army to go to college; he did not know what to do as a civilian, so he reenlisted. He served as crew chief, an administration position, at Scott Air Force Base, Illinois where he also met and married his wife (they had two children and were married for 50 years).
Crise remained an administrator at Scott from 1954 to 1958 and participated in the Vietnam War stateside as a staff sergeant. Assisted by the G.I. Bill, he attended Bellville Junior College and Washington University, St. Louis, and earned a business degree. He later obtained a law degree at St. Louis University and a masters degree in accounting in 1966. He worked for Safeco Insurance and St. Paul Insurance Company.  Crise became president of the Korean War Veterans Association and a member of the American Legion, Veterans of Foreign Wars, and Soldier's Angels. In 1990, he failed to build his own Korean War museum in Palatine, Illinois, but succeeded in building the state's first school for the mentally handicapped. He also revisited South Korea in 2000. 
Crise received the Combat Infantry Badge, Distinguished Unit Citation, and Republic of Korea Presidential Unit Citation for his service in Korea. His enlistment lasted 10 years, 2 months, and 23 days.