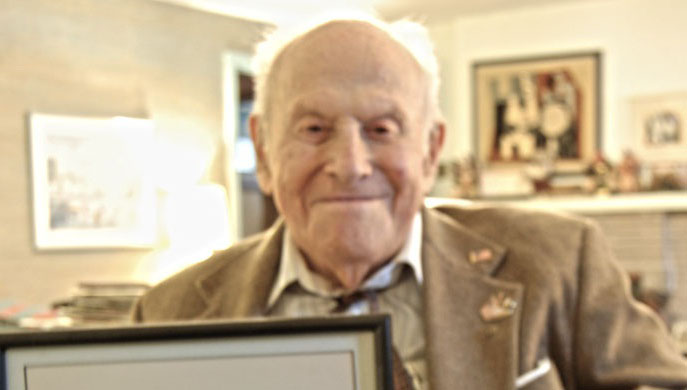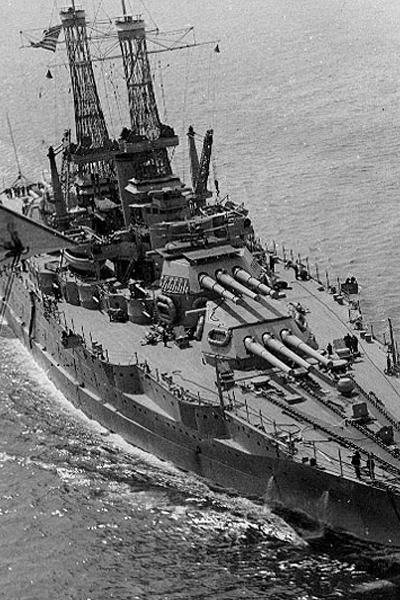 Record date:
Walter Sobel Interview Transcript
Walter Sobel
Walter Sobel, despite already being an accomplished architect from Chicago, signed up for the Navy prior to the bombing of Pearl Harbor, experiencing attacks by kamikaze pilots on the deck of the USS New Mexico in Lingayen Gulf.
Walter Sobel was born in Chicago, in 1913. An accomplished architect, he signed up for the Navy prior to the bombing of Pearl Harbor. Sobel completed his studies at the Illinois Institute of Technology's Armour Institute and worked in various architectural positions prior to the war. Following in the footsteps of his brothers, he answered a calling to serve his country in its most trying time of need.
Commissioned into the Navy in 1942, Sobel trained in Princeton on small craft. Subsequently, he was also sent to Ohio State University where he learned to train topside personnel on enemy ships and plane recognition. Sobel was assigned to the USS New Mexico and saw service in the Aleutian Islands in Alaska, in Guam, Leyte, and Lingayen Gulf in the Philippines. While serving as the Officer of the Deck for General Quarters in Lingayen Gulf, the USS New Mexico was struck by a kamikaze aircraft killing the captain of the ship and also injuring Sobel.
Sobel returned to the United States after the battle in Lingayen Gulf and went on to continue his career as an architect. He retired in Wilmette in a house designed by Frank Lloyd Wright that is also listed on the National Register of Historic Places. He passed away June 11, 2014 at the age of 100.