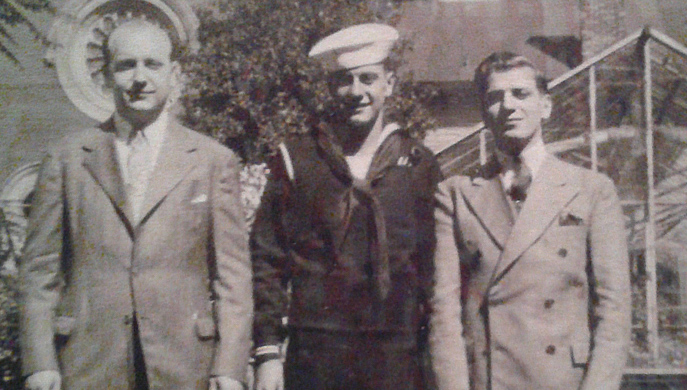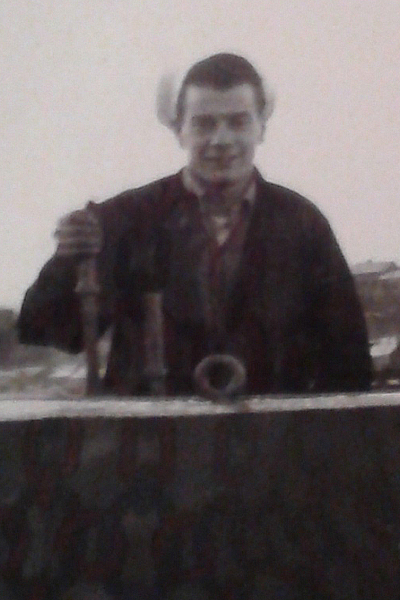 Record date:
Richard C. Rung, Motor Machinist's Mate, Navy
From D-Day on Omaha Beach in World War II to teaching history and political science to college students, Richard Rung's experiences are filled with various duties, goals, and missions.
Born in Buffalo, New York, Rung was the youngest of three boys in a lower-middle-class neighborhood. He and his brothers shared a newspaper route for the Buffalo Evening News. Rung did not enjoy how the job's hours prohibited him from playing sports. As well, he recalls, "My mother would wake me up [on Saturdays] and say, 'You have to get up and go collect the money today.' Some Saturday mornings, I could just wake up and say, 'Uh, oh,'". The middle brother, Paul, joined the Army and also served at Omaha Beach on D-Day; however, the oldest brother, Edward, did not serve because he had two children.
Rung was drafted in 1943 at eighteen years old and chose the United States Navy over the United States Marines on the suggestion of his father. Rung had his basic training at the Sampson Naval Training Base in Geneva, New York. But once his superiors discovered his auto-mechanics background, he was sent to the US Naval Institute in Richmond, Virginia. At the institute, Rung learned about diesel engines, which was used by the new naval landing crafts.
After training, Rung was sent to London and waited until his crew received its orders. He experienced the bombing of this city, in the shelters with ordinary Londoners. Rung and his crew on LCT [Landing Craft Tank] 539 participated in D-Day in the assault on Omaha Beach. "It was raining death" -- describes Rung. Miraculously, a German 88 projectile got lodged in the craft's locker but did not explode. His boat was responsible for locating and sending ammunition supplies to troops. After two months in Europe, Rung enjoyed a thirty day leave in the US before being assigned to LST [Landing Ship Tank] -309.  He was then sent to the Pacific theater where he saw Guam and the Philippines. His ship also escorted the first American troops to Hokkaido, Japan.
Rung would marry after the war and it's thanks to his wife that he pursued a college education in history and political science. Rung would become a college professor at Wheaton College in Wheaton, Illinois, and would take his students for overseas seminars on World War II, in Europe.
Rung is a pacifist now after seeing the terrors of D-Day. "Omaha really hit me," he says. "I've always said this, 'Omaha is not, is not seventy-four years ago. Sometimes, it's yesterday.'" He believes war should only be used as a last resort and the military budget should be reduced. His life illustrates how exposure to war and seeing how easily life could be lost can instill appreciation of history and its lessons. "I want to say to the next generation, don't make the mistakes that your fathers made in regards to war,"