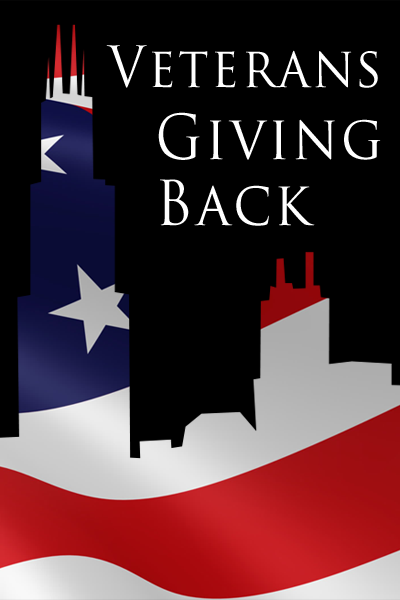 Record date:
Veterans Giving Back transcript.pdf
Veterans Giving Back, with Medal of Honor recipient Allen Lynch, Illinois Gold Star father Jim Frazier, and Vietnam veteran John Schwan
Emphasizing the importance of service beyond the field of combat, veterans and Chicago natives Allen Lynch, Jim Frazier, and John Schwan share a hard-hitting discussion of the challenges and rewards associated with their experiences as volunteers, advocates, and contributors to veterans service organizations and the community at large. Presented in partnership with the Chicago Public Library.
ALLEN J. LYNCH is a Chicago native, a veteran of the United States Army, and a recipient of the Medal of Honor for combat actions in the Vietnam War. On December 15, 1967, Lynch and the rest of his platoon were on their way back for a well-deserved rest when they were called in to support another company that had been outnumbered by an enemy force. Under intense fire, Lynch carried three wounded soldiers to safety, and single-handedly defended them against the advancing enemy force for several hours. His quick-thinking and disregard for his own safety were vital in saving those lives, but his fight on behalf of his fellow soldiers did not end on the battlefield. After leaving active duty, Lynch worked for several years in the Veterans Administration, advocating for increased benefits for disabled veterans, and served most recently as chief of the Veterans Rights Bureau for the Illinois Attorney General's Office. Now retired, he continues that commitment as president and founder of the Allen J. Lynch Medal of Honor Veterans Foundation.
JAMES L. FRAZIER is a former U.S. Marine and Gold Star father who has served for more than a decade as a volunteer and representative for the Illinois Gold Star Families. He is the recipient of the City of Chicago's 2014 Major General John A. Logan Patriot Award for his leadership, patriotism and selfless devotion to the Illinois Gold Star Families and to the men and women of America's Armed Forces. Frazier's son, Staff Sgt. Jacob Frazier, USAF Special Operations, was killed in action in Afghanistan in 2003. In the years since, Frazier has fully committed his time and efforts to supporting Illinois Gold Star Families as the Survivor Outreach Services Coordinator for the U.S. Army, Northern Illinois.
JOHN SCHWAN is an investor and executive involved in a variety of businesses and veteran related organizations in the Midwest, currently serving as Chairman of CTI Industries and as a member of the Pritzker Military Museum & Library's Board of Directors. A service-related disabled veteran of the Vietnam War, he served with the U.S. Army's 1st Air Cavalry and was awarded the Combat Infantry Badge, Air Medal, two Bronze Stars with V for Valor device, and a Purple Heart for his service. He is a principal benefactor of Operation Support our Troops USA, a founding member of the nonprofit Chicagoland Veteran's Exchange, and an active sponsor of Chicagoland ROTC programs and the Chicago 502 (through the Union League Club of Chicago). A graduate of Lane Tech High School and North Park University in Chicago, he also serves as the Chairman of the Lane Tech Century Foundation.