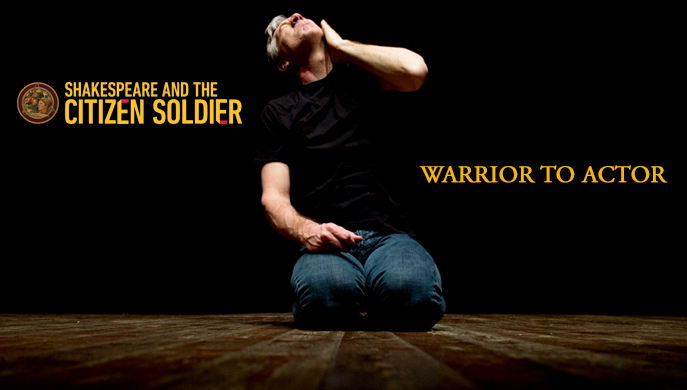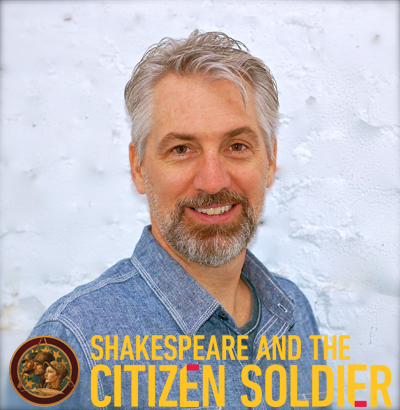 Record date:
Shakespeare Warrior to Actor program transcript.pdf
Shakespeare and the Citizen Soldier

: Warrior to Shakespearean Actor, Stephan Wolfert

U.S. Army veteran, actor and playwright Stephan Wolfert of the Veterans Center for Performing Arts, to discuss his military experience and his path towards a career in theater. Part of a four-episode series in partnership with the Chicago Shakespeare Theater.

It may seem odd on paper for an army officer to go from the battlefield to the theater, ending a career of treating wounded soldiers and opting to plan and perform on stage. Yet, Stephan Wolfert made this transition and now works to help other veterans readjust to civilian life, and perhaps follow a similar path to the fine arts. Drawing on his own transition from a life in the military to a career in theater, Wolfert – the Founding Artistic Director of the Veterans Center for Performing Arts – discusses the utility of theater with Truman Anderson. Mr. Wolfert will cover his own transformative experience seeing "Richard III" in Montana, his "De-Cruit" program which assists former military personnel in rejoining their communities using applied psychology and classical author training, and "VCPA", the Veterans Center for Performing Arts. 

STEPHAN WOLFERT served in the U.S. Army as a medic and infantry officer from 1986 until 1993, when he left his military career for a life in theater. He received his Master of Fine Arts degree from Trinity Repertory Conservatory. Stephan worked on Twyla Tharp & Billy Joel's Tony-Award winning production Movin' Out, creating and directing the military sequences. Combining his own personal story of leaving the army and pursuing a career in the arts with Shakespeare's writings on war, he created the solo piece Cry Havoc! which he has performed around the country. He has directed and taught Shakespeare at Antelope Valley College and Cornell University. He is currently based out of New York City where he performs half of the two-man theatre company, Deux Bites.

TRUMAN ANDERSON, PhD, is the executive director of The Stuart Family Foundation in Lake Forest, Illinois. During his twelve-year tenure with the foundation, he has overseen the development of grant-making programs on national security, the media, federal elections, and civic education. He was previously a lecturer in international history at the London School of Economics, specializing in German history and the World Wars. Dr. Anderson is a former Marine Corps infantry officer and holds a doctorate in international history from the University of Chicago.