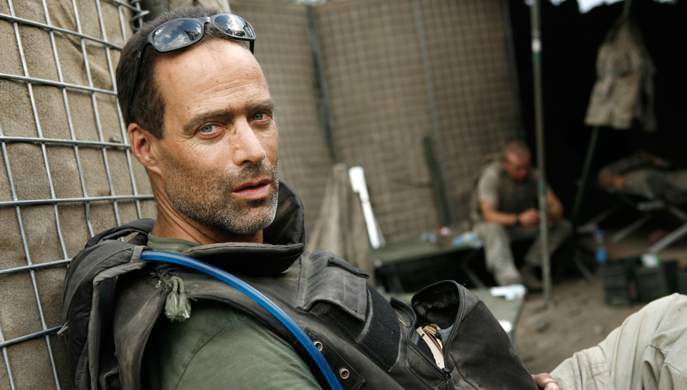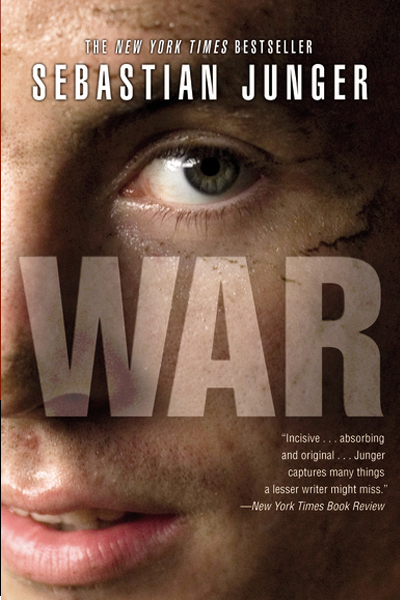 Record date:
Sebastian Junger: WAR with Special Screening of Restrepo
Sebastian Junger spent several months embedded with the Second Platoon of the 173rd Airborne Brigade during their 2007-08 deployment to the Korengal Valley in Afghanistan. Command called the soldiers of Second Platoon "the best trained...and worst disciplined"; they could be found in battle wearing shorts and flip-flops, but they also endured sudden swings from stultifying boredom to mortal danger. In Junger's description, they were the soldiers who existed "on the tip of the spear" – and in WAR, he attempts to evoke the unvarnished reality of their experiences on the ground in Afghanistan, as well as the challenges they faced in their returns to civilian life.
Restrepo is a documentary about the soldiers of WAR, focusing on their efforts to build and defend an outpost named for PFC Juan Sebastián Restrepo, a platoon medic who was killed earlier in the campaign. The film was co-directed by Junger and photojournalist Tim Hetherington, and received the Grand Jury Prize for best documentary at the 2010 Sundance Film Festival. Hetherington was killed on April 20, 2011 while covering the conflict in the Libyan city of Misrata.

Sebastian Junger is the New York Times bestselling author of The Perfect Storm and A Death in Belmont. He is a contributing editor to Vanity Fair, and has been awarded a National Magazine Award and an SAIS Novartis Prize for journalism. He lives in New York City.