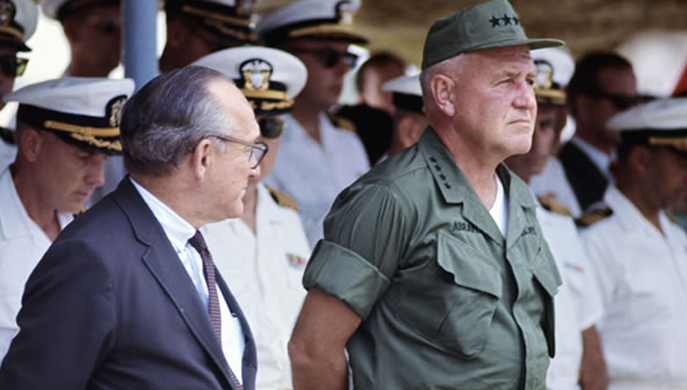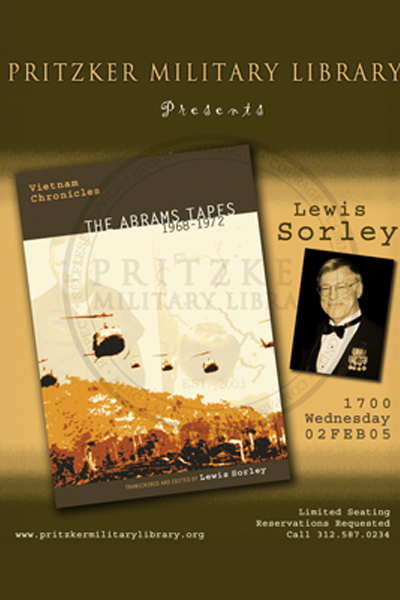 Record date:
Lewis Sorley: Vietnam Chronicles: The Abrams Tapes, 1968-1972
During the four years General Creighton W. Abrams was commander in Vietnam, he and his staff made more than 455 tape recordings of briefings and meetings. In 1994, with government approval, Lewis Sorley began transcribing and analyzing the tapes. Sorley's laborious, time-consuming effort has produced a picture of the senior U.S. commander in Vietnam and his associates working to prosecute a complex and challenging military campaign in an equally complex and difficult political context.
The concept of the nature of the war and the way it was conducted changed during Abrams's command. The progressive buildup of U.S. forces was reversed, and Abrams became responsible for turning the war back to the South Vietnamese.

The edited transcriptions in this volume clearly reflect those changes in policy and strategy. They include briefings called the Weekly Intelligence Estimate Updates as well as meetings with such visitors as the secretary of defense, the chairman of the Joint Chiefs of Staff, and other high-ranking officials. In Vietnam Chronicles we see, for the first time, the difficult task that Creighton Abrams accomplished with tact and skill.