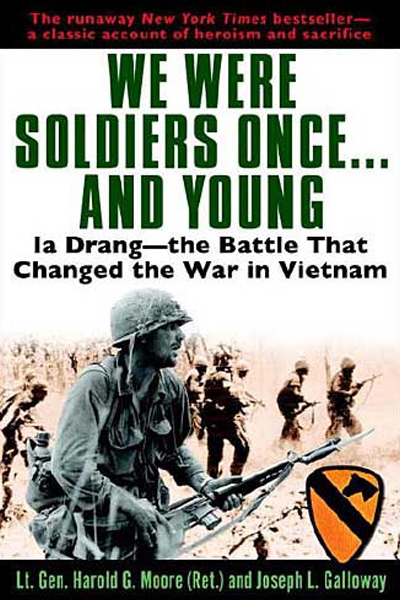 Record date:
Joe Galloway: We Were Soldiers Once... And Young
Joseph L. Galloway, sixty-six, is a native of Refugio, Texas. The author of a weekly syndicated column on military and national security affairs, he recently retired as senior military correspondent of Knight-Ridder Newspapers.
Galloway was a special consultant to Gen. Colin Powell at the State Department in 2001 and 2002. Galloway spent twenty-two years as a foreign and war correspondent and bureau chief for United Press International, and nearly twenty years as a senior editor and senior writer for U.S. News & World Report. He lives in Bayside, Texas.
In November 1965, 450 U.S. soldiers were dropped into a small clearing in the Ia Drang Valley. They were surrounded by 2,000 North Vietnamese soldiers. Three days later, a sister battalion engaged in a vicious fire-fight only two and half miles away.

Together, these actions at landing zones X-Ray and Albany constituted one of the most savage and significant battles of the Vietnam War.