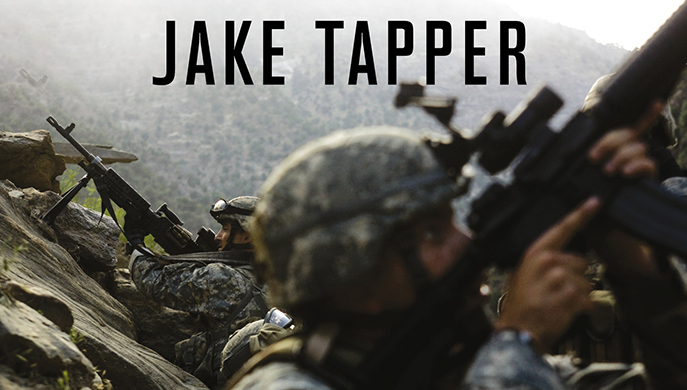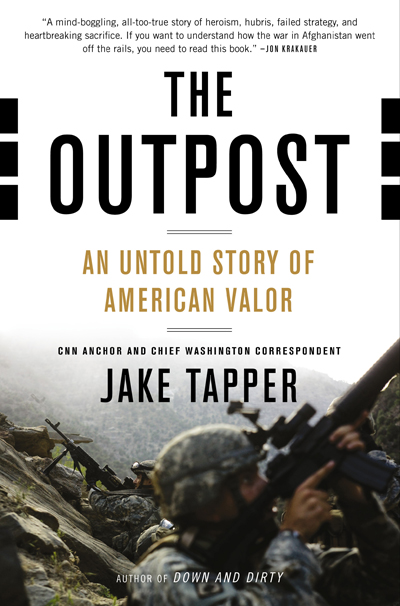 Record date:
Jake Tapper: The Outpost: An Untold Story of American Valor
Jake Tapper spent nearly two years investigating the events at Combat Outpost Keating and interviewing more than 225 individuals who played important roles both home and abroad.
Just before 6:00 a.m. on October 3, 2009, Combat Outpost Keating was attacked by Taliban insurgents. The fifty-three U.S. troops stationed there, at the bottom of three steep mountains, were severely outnumbered by nearly four hundred Taliban fighters. Though the Americans ultimately prevailed - with two soldiers earning the Medal of Honor for their actions - their casualties made it one of the war's deadliest battles for U.S. forces. Later, a Pentagon investigation concluded that there was no reason for Outpost Keating to have been there in the first place. Why was it there? Who is ultimately responsible for the lives lost there? How many other ill-conceived outposts and missions existed at the time and how many more lives were needlessly lost?
Jake Tapper is the Chief Washington Correspondent for CNN and anchor of The Lead with Jake Tapper. Tapper joined CNN from ABC News, where he most recently served as senior White House correspondent, a position he was named to immediately following the 2008 presidential election. In this role, Tapper contributed regularly to Good Morning America, Nightline and World News Tonight with Diane Sawyer, in addition to serving as substitute host of This Week and writing for his blog, Political Punch on ABCNews.com. He has written for The New Yorker, the New York Times Magazine, the Washington Post, the Los Angeles Times, and The Weekly Standard, among many other publications. He is the author of three books, including The Outpost, Down and Dirty: The Plot to Steal the Presidency (2001), and Body Slam: The Jesse Ventura Story (1999).