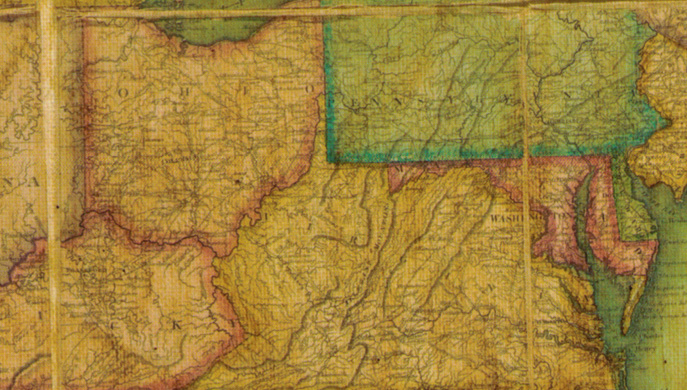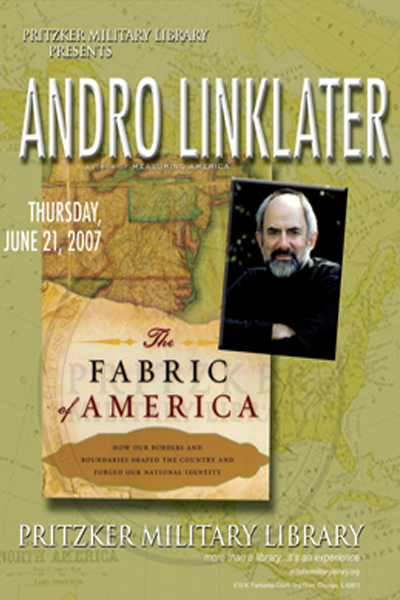 Record date:
Andro Linklater: The Fabric of America
With compelling narrative history and captivating historical argument Andro Linklater relates in fascinating detail how, the borders and boundaries that formed states and a nation inspired the sense of identity that has have ever since been central to the American experiment in his new book, The Fabric of America.
Linklater opens with Andrew Ellicott, America's greatest surveyor, measuring the contentious boundary between Pennsylvania and Virginia in the summer of 1784; and he ends standing at the yellow line dividing the United States and Mexico at Tijuana. In between, he chronicles the evolving shape of the nation, physically and psychologically. As Americans pushed westward in the course of the nineteenth century, the borders and boundaries established by surveyors like Ellicott created property, uniting people in a desire for the government and laws that would protect it. Challenging Frederick Jackson Turner's famed frontier thesis, Linklater argues that we are, thus, defined not by open spaces but by boundaries. Those same borders had the ability to divide as well as unite, as the great battle over internal boundaries during the Civil War would show. By century's end, however, we were spreading U.S. power beyond our borders, an act that, seen through Linklater's eyes, offers an intriguing perspective on America's role in the world today.

Linklater's weaves these provocative arguments into a dramatic story line, wherein the actions of Ellicott, Thomas Jefferson, the treasonous general James Wilkinson, Abraham Lincoln and Stephen Douglas, and numerous hitherto invisible settlers, all illuminate the shaping of the American nation.

Andro Linklater is the author of Measuring America: How an Untamed Wilderness Shaped the United States and Fulfilled the Promise of Democracy as well as The Code of Love and several other books. Linklater was born in Scotland and studied history at Oxford University. For several years he lived in the United States, working variously in politics and the art, but returned to Britain to teach in Scotland and London. For the past twenty years he has been a full-time writer and journalist.

Andro has written extensively for a wide range of magazines and newspapers, including The Spectator, The Times, The Daily Telegraph, Sunday Telegraph, Reader's Digest and Daily Mail. Assignments have taken him to many parts of the world including Patagonia, the South Pacific and the Arctic Circle. He has written frequently on science and technology, notably a major report on Chernobyl for the Telegraph Magazine, and an early investigation of genetic engineering for the Reader's Digest. His book reviews have appeared regularly in The Spectator, The Sunday Times and The Guardian.