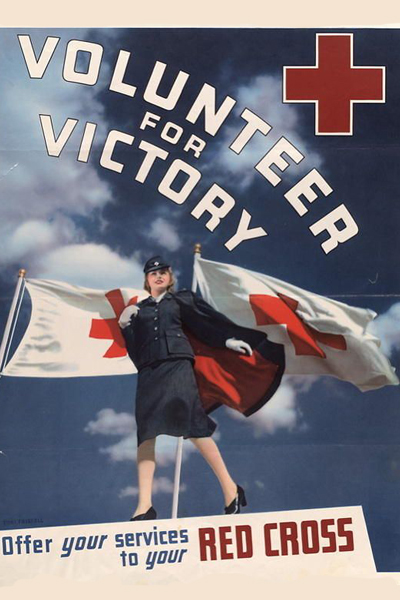 Record date:
Marie L. Davidson, Donut Dolly/Army Special Services
Volunteering with the Red Cross in order to entertain and bring a touch of "home" to the men serving their country overseas, Marie Davidson was one of the many Donut Dollies during the Korean War that helped not only supply a warm cup of coffee and a treat to eat, but a moment of levity that distracted from the horrors of war.
Marie Davidson was born and raised in Chicago, Illinois. She was the daughter of a local Chicago artist and stay at home mother, and had one brother. She attended a Chicago Waller High School, now known as Lincoln Park High School, before graduating from the University of Illinois with a degree in Recreation and Park Management.
Upon graduating, Ms. Davidson decided she wanted to skate for a few years, as it was a passion of hers. She became a professional ice figure skater. After three years of skating, and after sustaining a servere injury, she decided to leave skating. Unsure of her next move, Ms. Davidson recalled a poster she saw while in college about doing recreation work for the Red Cross—so she signed up.
After being trained at the Red Cross headquarters in Washington, D.C., Ms. Davidson began her journey as a "Donut Dolly."  The term Donut Dolly became a common name for women in the Red Cross that helped bring comfort to United States soldiers abroad. Donut Dollies needed to have a four year college degree and a desire to help our country's soldiers. They didn't just pass out coffee and donuts, they also conversed with soldiers, played games and gave quizzes to them, and set up programs and activities to make the soldiers comfortable and take their minds off the war. Many Donut Dollies visited hospitals and ran recreation centers to boost the morale of the soldiers and give them the touch of home. As a Donut Dolly, Ms. Davidson did these things in Korea. Donut Dollies, officially under the club mobile program, was limited to two tours or one year, but Marie Davidson stayed with the Red Cross for 10 years, doing various program running and organizing recreation center.
Her second tour back to Korea had her stationed in Seoul, South Korea as a program director. She held workshops, trained new Red Cross members and Donut Dollies, made field visits and more. She also got stationed in Japan for a year, to work in the hospitals. Ms. Davidson then spent six months in Verdun, France, then 18 months in Turkey, where she organized other military recreational programs and ran recreation centers for both civilians and soldiers living abroad. She was then selected to go back to Seoul to work out of the headquarters office as an area program director.
After 10 years in the Red Cross, Ms. Davidson then switched over to the Army Special Services. The Special Services is a branch of the military for entertainment purposes. Their job is to specialize in recreational and welfare services to keep morale high and organize recreational programs and centers. With this program, Ms. Davidson spent 20 months in Vietnam at five different locations, including Phu Bai and Na Trang. She worked out of recreation centers to aid American troops.
After Vietnam, she was again assigned to Seoul, South Korea to be the youth activities director, organizing events to help the American youth and military kids living in South Korea. Ms. Davidson was then sent to Alaska to work with more youth programs before being sent back to South Korea one last time. Her last tour was in a recreation center in the country it all began for her.
After 38 years of military related recreation programs, Ms. Davidson retired and moved back to Chicago. She spent 10 years with the Red Cross, serving troops in South Korea, Japan, Europe and Asia Minor. Her assignments with the Army Special Services took her to Alaska, Vietnam, and back to South Korea. Thirty-eight years is a long time to serve in volunteer organizations away from home.
Marie Davidson is one of the special women brave enough to support our American troops in such a direct way, as she devoted her time and her care to her country's fighting men.