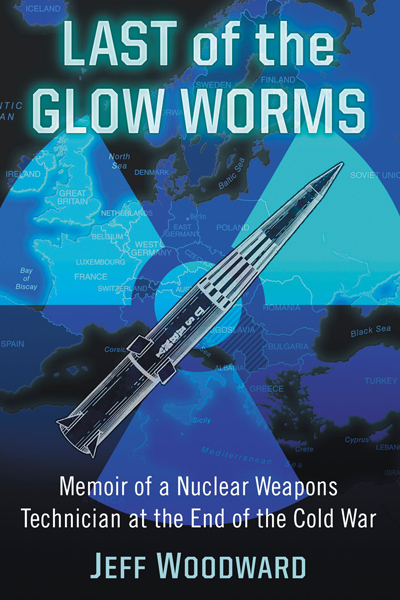 Record date:
Jeffrey Woodward Transcript.pdf
Jeffrey Woodward, SPC4
As a seventeen year old specialized technician,Jeffrey Woodward actually held nuclear warheads in his hands, when working with the US Pershing II and with the Lance missile systems, in Germany. A few years later, he experienced a turning point: the end of the Cold War. After the US signing of the INF [Intermediate-Range Nuclear Forces] Treaty and, he was tasked with the equally delicate and potentially destructive task of decommissioning the US nuclear arsenal now that it was no longer needed as a deterrent to a possible Soviet threat, as part of Operation Silent Echo, in 1991-1992.
Born to a family who valued military service in Brookfield, Illinois in 1971, Jeffrey Woodward saw his vocation in the military ever since he was a child. His youthful study of European history and of the German language were to play a role in his future service. 
Woodward was also precocious in knowing that he would like to contribute to the US Armed Forces in a technical role. He excelled at the ASVAB [Armed Services Vocational Aptitude Battery] test and was one of the selected few who had the MOS [Military Occupation Specialty] of 55 G Nuclear Weapons technician.
This interview chronicles his career: from training in Fort Dix, New Jersey and Redstone Arsenal, Alabama to his role as a "glow worm" an ammunition handler, both maintaining warheads at the US Army Depot at Fischbach, Germany and later removing them at the Hahn and Ramstein bases. Woodward reached the rank of SPC4, Specialist 4, but with the phasing out of personnel, chose to return to civilian life.
Woodward was culturally sensitive and saw it as courtesy to speak German to locals. Perhaps not surprisingly, he married a German woman and after living there for several years, they eventually settled in Brookfield, Illinois.
Woodward is also author of Last of the Glow Worms, published by McFarlane & Co. in 2017.