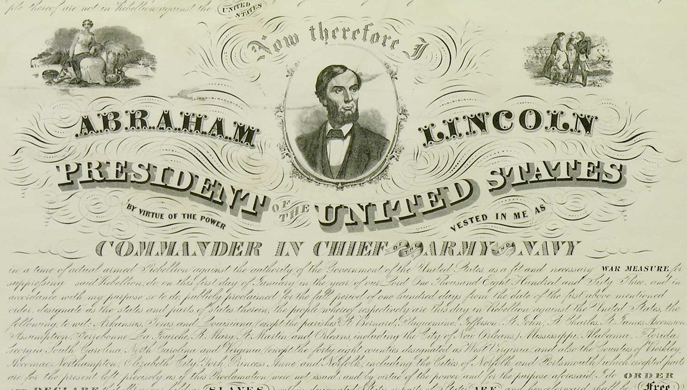 An unedited version of this video is available to members - log in or become a member to watch.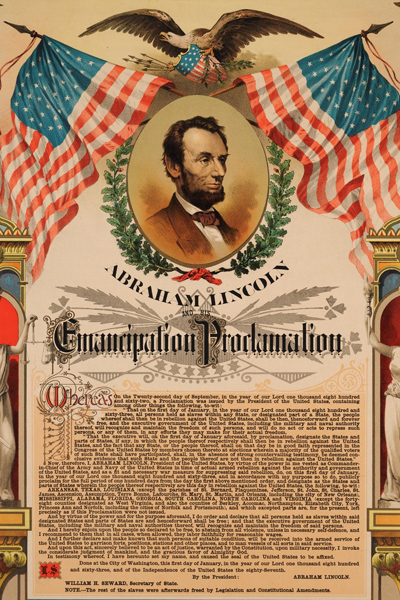 Record date:
150 Years After the Emancipation Proclamation 
Pritzker Military Museum & Library President and CEO Kenneth Clarke was joined by historian James McPherson and James Cornelius to discuss the military necessity and the act of justice that the Emancipation Proclamation introduced to a warring nation. Sponsored by The Abraham Lincoln Library and Museum Foundation.
President Abraham Lincoln issued the Emancipation Proclamation on January 1, 1863, as the nation approached its third year of bloody civil war. The proclamation declared, "that all persons held as slaves" within the rebellious states "are, and henceforward, shall be free."
Despite this expansive wording, the Emancipation Proclamation was limited in many ways. It applied only to states that had seceded from the Union, leaving slavery untouched in the loyal border states. It also expressly exempted parts of the Confederacy that had already come under Northern control. Most important, the freedom it promised depended upon Union military victory. This panel will discuss the impact that the Emancipation Proclamation had on the United States, as well unequal treatment of all slave owning states.
JAMES MCPHERSON received the first-ever Pritzker Literature Award for Lifetime Achivement in Military Writing. McPherson is the George Henry Davis '86 Professor of History Emeritus at Princeton University. He has published numerous volumes on the Civil War, including Lincoln and the Second American Revolution, Drawn with the Sword: Reflections on the American Civil War and For Cause and Comrades: Why Men Fought in the Civil War, which won the prestigious Lincoln Prize in 1998. He was awarded a Pulitzer Prize for his single-volume treatment of the Civil War, Battle Cry of Freedom: The Civil War Era.
JAMES CORNELIUS is the Lincoln Curator at the Abraham Lincoln Presidential Library and Museum