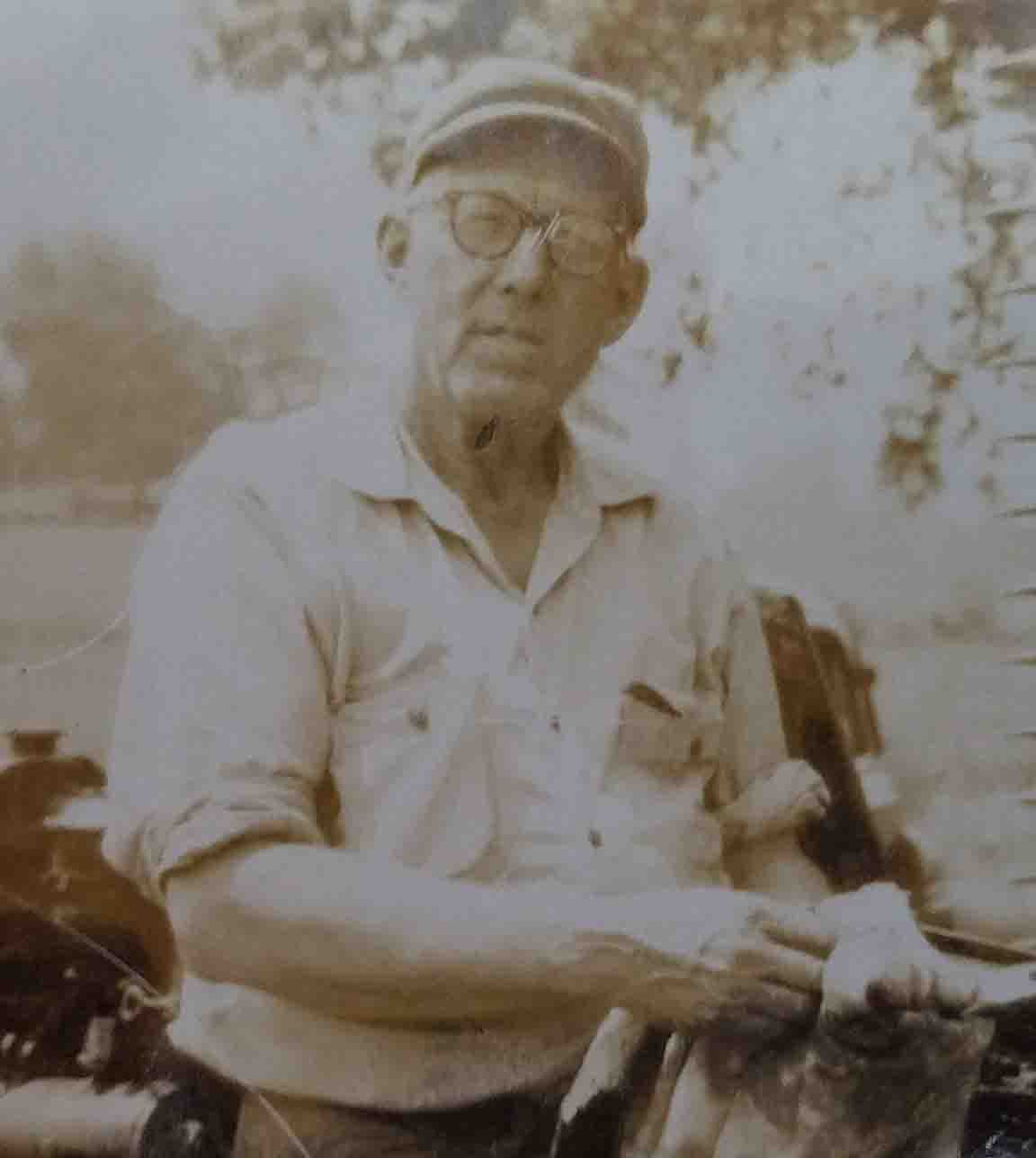 William F. Pringnitz,
Corporal
WWI Veteran William F. Pringnitz is remembered by Mark C.D. Mitchell, MD and Sharon K. Knowles.
William F. Pringnitz (1892-1966) was a native of Naperville, IL and worked as a telephone lineman. He was inducted into the Army in October 1917 as a member of the 86th (Black Hawk) Division at Camp Grant. He was then transferred to Camp Logan in Texas where he joined E Company, 132nd Infantry, 33rd (Prairie) Division. He went to Brest, France aboard the USS Mount Vernon in May 1918 as part of the American Expeditionary Force.
He crossed France as a member of the 132nd, enduring machine guns, artillery barrages, trench warfare, aerial bombardment, overhead shrapnel bombs, and gas attacks. He was transferred to Signal Platoon, Headquarters Company, 33rd Division where he laid telephone lines across battlefields and trenches. Corporal Pringnitz spent the immediate aftermath of the War in Junglinster, Luxembourg.  He was present when General Pershing decorated the colors of the 33rd Division at its headquarters in Diekirch, Luxembourg on April 22, 1919.  Corporal  Pringnitz returned home in May 1919 on the same ship he was initially transported to France in, the USS Mount Vernon.  He resumed his career with the telephone company in Naperville, IL until his retirement.  He passed away in Florida in 1966.