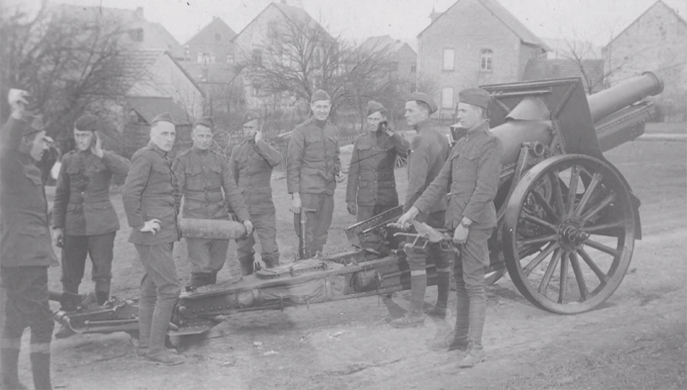 An unedited version of this video is available to members - log in or become a member to watch.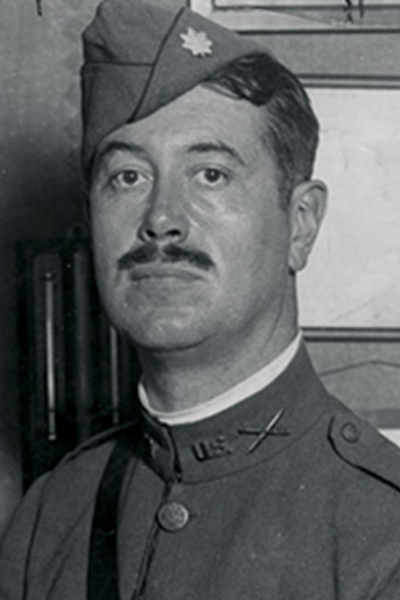 Record date:
The Battle of Cantigny, WWI 
Dr. John Allen Williams moderates a discussion between James Carl Nelson, author of The Remains of Company D: A Story of the Great War and Paul Herbert, Executive Director of the First Division Museum at Cantigny about the WWI Battle of Cantigny and Colonel McCormick legacy. Sponsored by the First Division Museum at Cantigny.
The program explores the Battle of Cantigny and the First Division's role in the first American offensive of World War I, along with some of the famous personalities involved in the battle like Colonel McCormick and Major Theodore Roosevelt, Jr.  Original footage from the battle shows the conditions on the ground during WWI. 
Under the command of Major General Robert Lee Bullard, a regiment of the American 1st Division captured the village of Cantigny, a German advance observation point. The French provided both air and ground cover in the form of trench mortars and flamethrower teams. This success expanded the American front by one mile, but was overshadowed by the battle along the Aisne, fifty miles to the northwest. 
Following seven fierce counterattacks over a two day period, the U.S. forces held position with a mere 1,067 casualties, while also capturing around 100 German prisoners.  The American success at Cantigny was followed by attacks at Chateau-Thierry and Belleau Wood in the first half of June.
DR. JOHN ALLEN WILLIAMS, PhD., USNR (RET.), is a Professor of Political Science at Loyola University Chicago, with degrees from Grinnell College (B.A.) and the University of Pennsylvania (M.A. and Ph.D.). Dr. Williams' latest academic books are The Postmodern Military: Armed Forces After the Cold War and U.S. National Security: Policymakers, Processes, and Politics.
JAMES CARL NELSON has a bachelor's degree in journalism from the University of Minnesota and has worked as a staff writer for The Miami Herald. He is an active member of the Western Front Association, which is devoted to the study of the Great War. He is the author of The Remains of Company D and Five Lieutenants.
COLONEL PAUL HERBERT, USA (RET.), PhD., is the Executive Director of the First Division Museum at Cantigny. A 1972 West Point graduate, he holds a PhD. in History from the Ohio State University and is a graduate of the US Army War College.