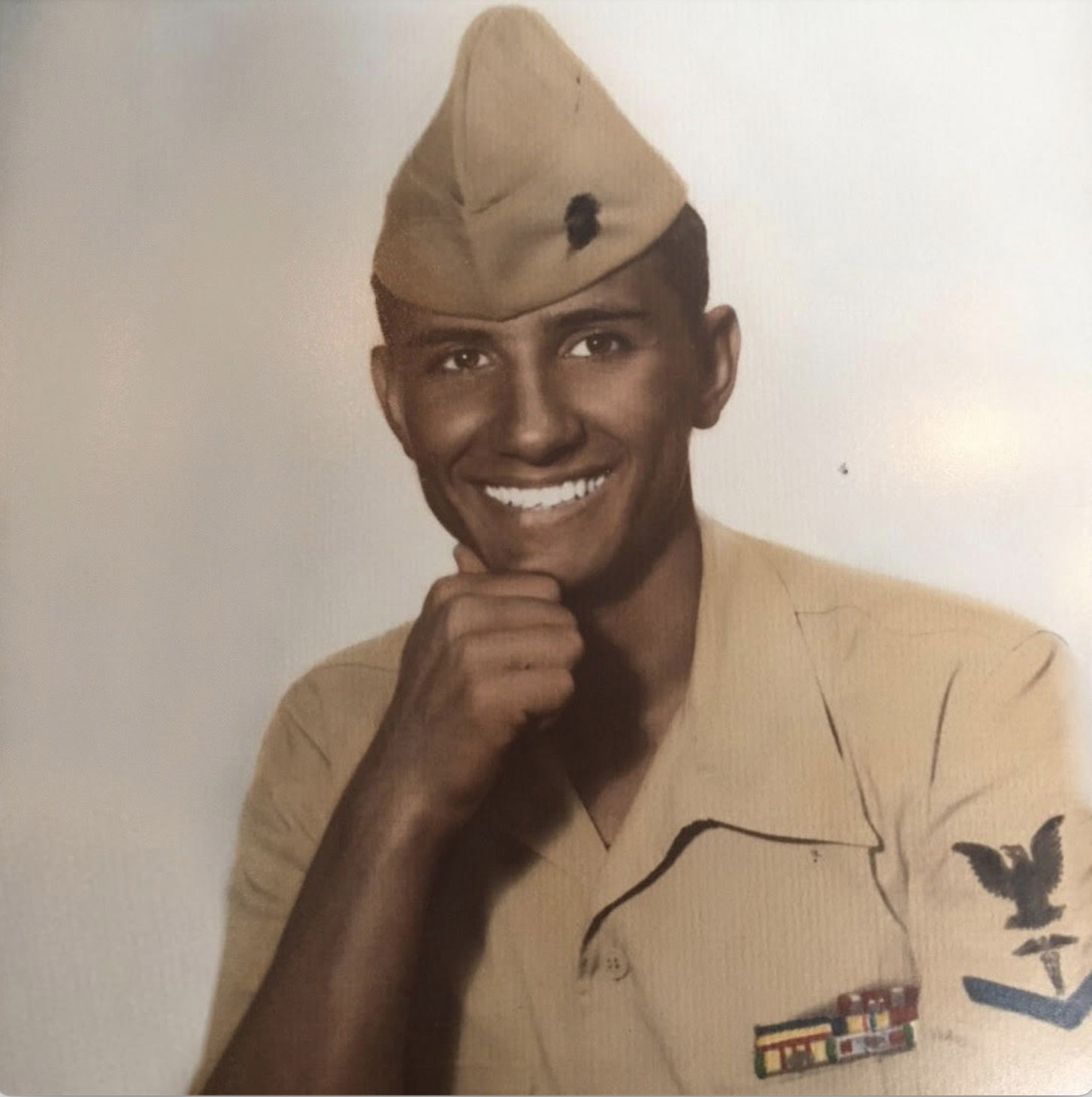 Robert M. Aloisio,
Hospitalman Third Class
Vietnam War Veteran

Robert M. Aloisio

is honored by the Aloisio family.
Hospitalman Third Class Robert M. Aloisio, USN was awarded the Navy Achievement Medal for Valor. Aloisio, attached to the third battalion, Fifth Marine Regiment in Vietnam, was on operation "Maui Peak" when four of the men in his platoon were seriously wounded. Because the platoon had to move on, Bob stayed with the wounded servicemen until the weather cleared so they could be evacuated by helicopter. During the two cold and rainy days Aloisio had spent waiting for the helicopter to arrive, he neglected his own personal comfort to care for the wounded by giving his rations to feed them, while also protecting these friends as enemies often came near their hiding places. Bob continued to move them to hide some under brush or in other ways so they were not found or captured. After these wounded soldiers were finally flown to safety, Bob still had to hike back to his outfit with only two rations for the six day trek.
Bob enlisted in the Navy in May 1965 and went on active duty in September. His basic training was at Great Lakes Naval Training Center and Aloisio graduated from the Hospital Corpsman School there. He was then stationed statewide for two years before being sent to Vietnam. 
He was awarded a citation and a medal for his actions. He is the son of Mr. and Mrs. Anthony Aloisio. Aloisio was married to his beloved Caroline Latino for more than 50 years, the daughter of Mr. and Mrs. Sam Latino. Robert and Caroline had two children, Gina Dickerson and Robert Aloisio, Jr. The family has grown with many grandchildren and great-grandchildren. Robert also has 13 brothers and sisters and is well loved by his family, all who retell the story often to the younger children in the family.