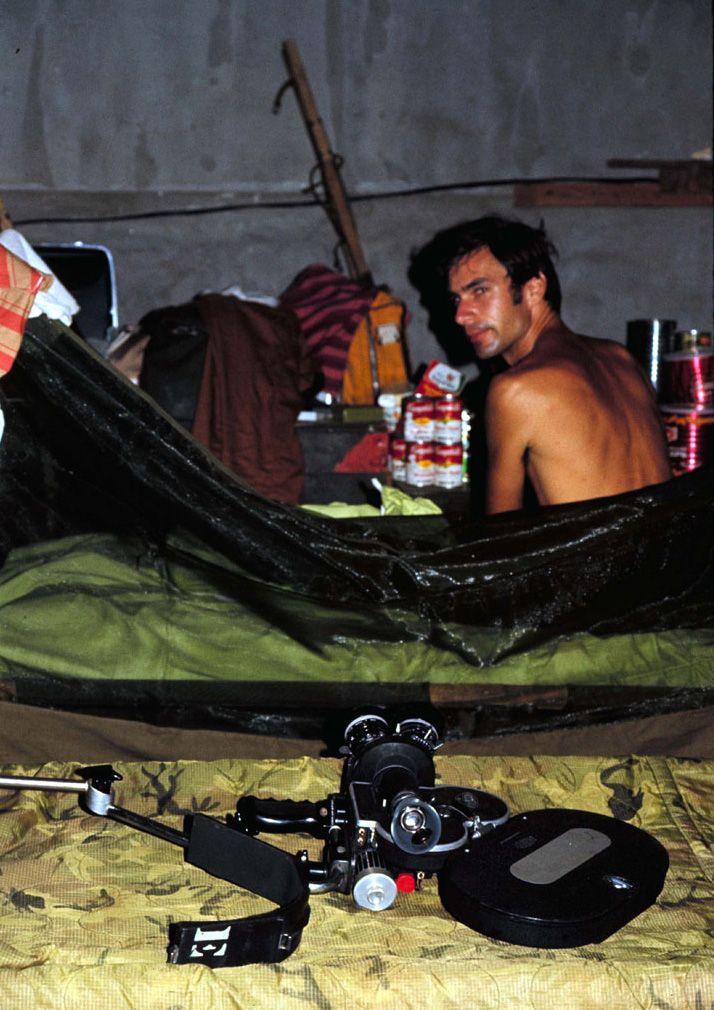 Record date:
Gregory L. "Greg" Adams, Motion Picture Camera Operator – Specialist 5
Armed with a camera, sound equipment, and no weaponry, Gregory Adams served a different purpose than the stereotypical soldier in the Vietnam War. Instead of engaging in combat with the North Vietnamese, Adams captured visual documentation for many US government agencies. He operated much like a civilian journalist, but with a privilege they could only dream of—unlimited access.
Adams enlisted in the Army in 1969 and joined the Department of the Army Special Photographic Office (DASPO) in early 1970. He stayed with the special operations unit—which was activated by President John F. Kennedy in 1962—as a Motion Picture Camera Operator, Specialist 5 until April 1973.
As an Army cinematographer, Adams helped design, script and produce on-location productions throughout the Pacific and Asia in film and multimedia for United Airlines, the National Olympic Committee, Hughes Aircraft Corporation, Strahb Institute, the Ford Foundation, Sealand Shipping Corporation and the Pentagon and White House. These and other projects took him on assignment into Thailand, Burma, Laos, Cambodia, Vietnam, Japan, Korea, Micronesia, Hawaii and Alaska.
One memorable project that did not survive to get into the National Archives, was documenting South Vietnamese President Nguyễn Văn Thiệu's election in 1971. An embarrassment to the US government, only one personal photo from this project survives to this day.
In February 1973, Adams helped document the return of our POWs released from the Hỏa Lò Prison, also known as Hanoi Hilton. One photograph he took was of a POW who turned out to be the highest-ranking US civilian in Vietnam, director of the entire US war effort, and an undercover CIA agent—captured during the Siege of Huế in 1968. Identified to Adams as "Phillip A. Manhard" in 1973, the government created alternate identities for him in government records to protect he and his team-mates from North Vietnamese intelligence during his capture. As a result, the enemy never discovered who he really was, and Mr. Manhard likely survived due to the success of that disinformation effort.
Adams' contributed a significant element during his military service—visual documentation. Glimpses of his work can be found in "Faces of War: Documenting the Vietnam War from the Front Lines," a collection of photographs and motion pictures by DASPO that provide a unique perspective of one of the most brutal wars in American history.