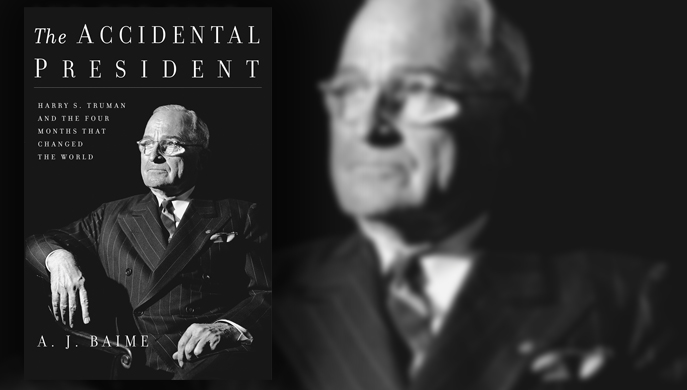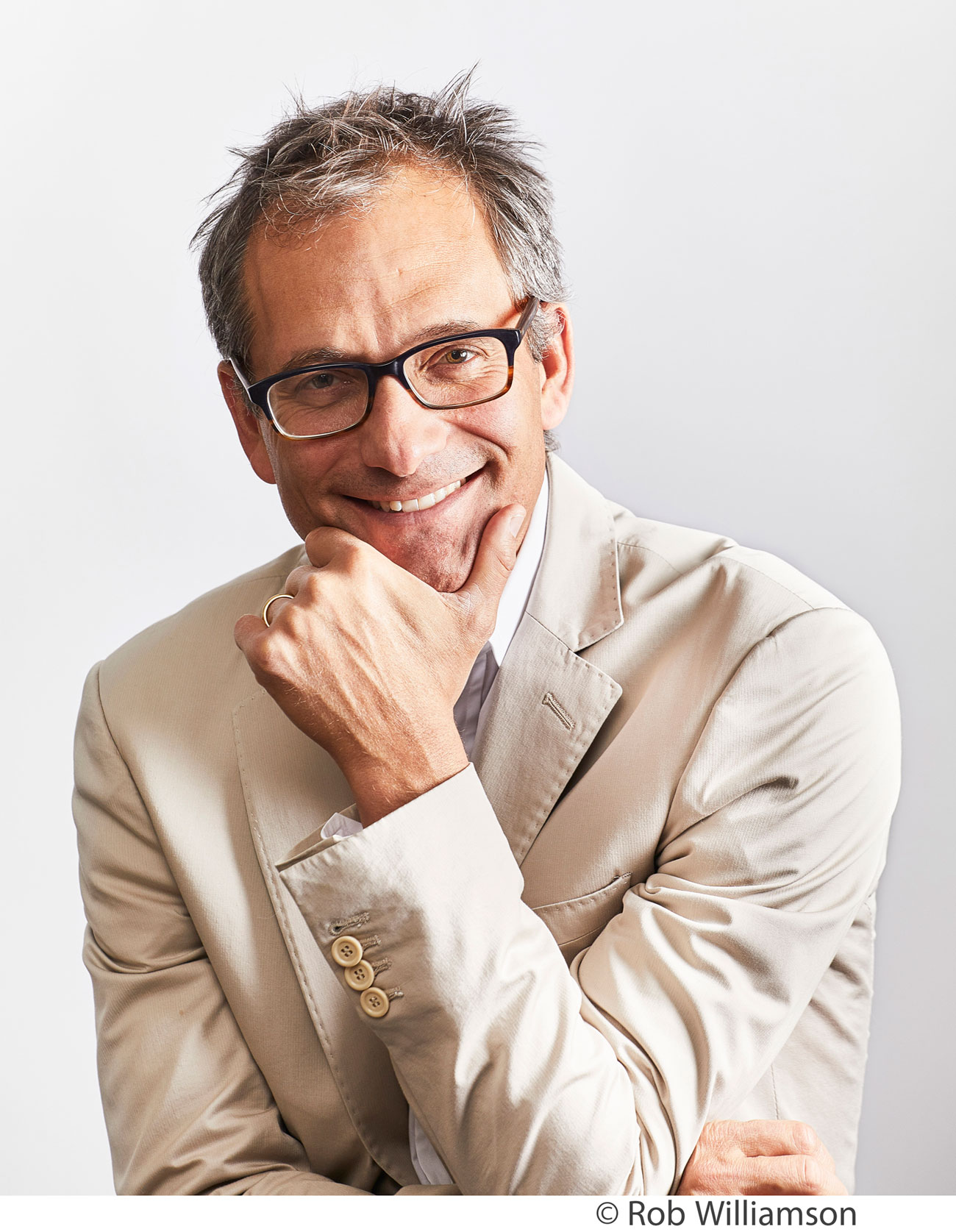 Record date:
A.J. Baime, The Accidental President: Harry S. Truman and the Four Months that Changed the World
Bestselling author A.J. Baime tells the dramatic, pulse-pounding story of Harry Truman's first four months in office, when this unlikely, small-town Washington outsider had to take on Germany, Japan, Stalin, and the atomic bomb, with the fate of the world hanging in the balance.
Join us before the program at 4:30 for a cash bar reception. Members get a free drink ticket. Join as a member today.
Chosen as FDR's fourth-term vice president for his well-praised work ethic, good judgment, and lack of enemies, Harry S. Truman was the prototypical ordinary man, still considered an obscure Missouri politician. That is, until he was shockingly thrust in over his head after FDR's sudden death. At the climactic moments of the Second World War, Truman had to play judge and jury during the founding of the United Nations, the Potsdam Conference, the Manhattan Project, the Nazi surrender, the liberation of concentration camps, and the decision to drop the bomb and end World War II.
Tightly focused, meticulously researched, and using documents not available to previous biographers, The Accidental President escorts readers into the situation room with Truman during this tumultuous, history-making 120 days, when the stakes were high and the challenges even higher. "Arguably, no other four month period since the Civil War has had so much import in shaping the world we live in today," writes Baime.

A.J BAIME is the New York Times bestselling author of The Arsenal of Democracy (2014) and Go Like Hell (2009). Both books are in development for major motion pictures. Baime is a longtime regular contributor to the Wall Street Journal, and his articles have also appeared in the New York Times, Popular Science, and Men's Journal.