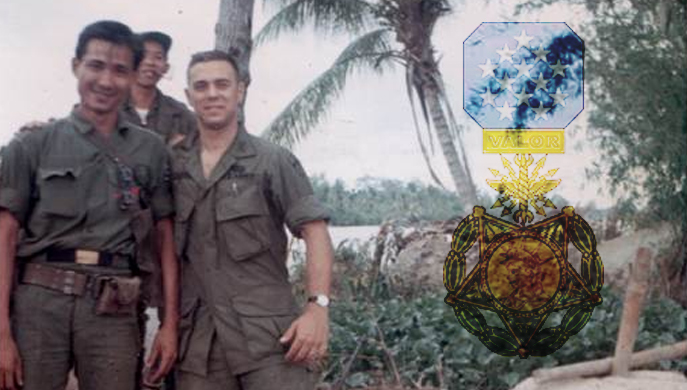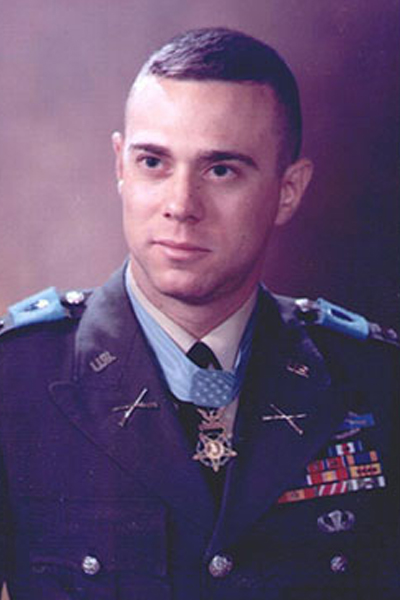 Record date:
Medal of Honor Recipient Colonel John Jacobs (Retired) Interview
Jack Jacobs received the Medal of Honor in 1969 for exceptional heroism on the battlefield in Vietnam.
First Lieutenant Jack Jacobs was an advisor to a Vietnamese infantry battalion when it came under devastating fire that disabled the commander. Although wounded himself, Jacobs took command, withdrew the unit to safety and returned again and again under intense fire to rescue the wounded and perform life-saving first aid. He saved the lives of a U.S. advisor and 13 allied soldiers.
Jacobs served on the faculty of the U.S. Military Academy at West Point and the National War College in Washington, D.C. After retirement, he founded and was chief operating officer of Auto Finance Group. As a managing director of Bankers Trust Co., he led Global Investment Management to $2.2 billion in assets and later co-founded a similar business for Lehman Brothers. He is a member of the Council on Foreign Relations and is a director of the Medal of Honor Foundation. He is also a military analyst for NBC/MSNBC.
Jacobs, a graduate of Rutgers and a product of their ROTC program, is married and has a grown daughter and son. He resides in Millington, New Jersey. He also holds three Bronze Stars and two Silver Stars.
His Citation Reads:
For conspicuous gallantry and intrepidity in action at the risk of his life above and beyond the call of duty. CPT Jacobs (then 1LT), Infantry, distinguished himself while serving as assistant battalion advisor, 2d Battalion, 16th Infantry, 9th Infantry Division, Army of the Republic of Vietnam. The 2d Battalion was advancing to contact when it came under intense heavy machine gun and mortar fire from a Viet Cong battalion positioned in well fortified bunkers. As the 2d Battalion deployed into attack formation its advance was halted by devastating fire. CPT Jacobs, with the command element of the lead company, called for and directed air strikes on the enemy positions to facilitate a renewed attack. Due to the intensity of the enemy fire and heavy casualties to the command group, including the company commander, the attack stopped and the friendly troops became disorganized. Although wounded by mortar fragments, CPT Jacobs assumed command of the allied company, ordered a withdrawal from the exposed position and established a defensive perimeter. Despite profuse bleeding from head wounds which impaired his vision, CPT Jacobs, with complete disregard for his safety, returned under intense fire to evacuate a seriously wounded advisor to the safety of a wooded area where he administered lifesaving first aid. He then returned through heavy automatic weapons fire to evacuate the wounded company commander. CPT Jacobs made repeated trips across the fire-swept open rice paddies evacuating wounded and their weapons. On three separate occasions, CPT Jacobs contacted and drove off Viet Cong squads who were searching for allied wounded and weapons, single-handedly killing three and wounding several others. His gallant actions and extraordinary heroism saved the lives of one U.S. advisor and 13 allied soldiers. Through his effort the allied company was restored to an effective fighting unit and prevented defeat of the friendly forces by a strong and determined enemy. CPT Jacobs, by his gallantry and bravery in action in the highest traditions of the military service, has reflected great credit upon himself, his unit, and the U.S. Army.